Marine spatial planning areas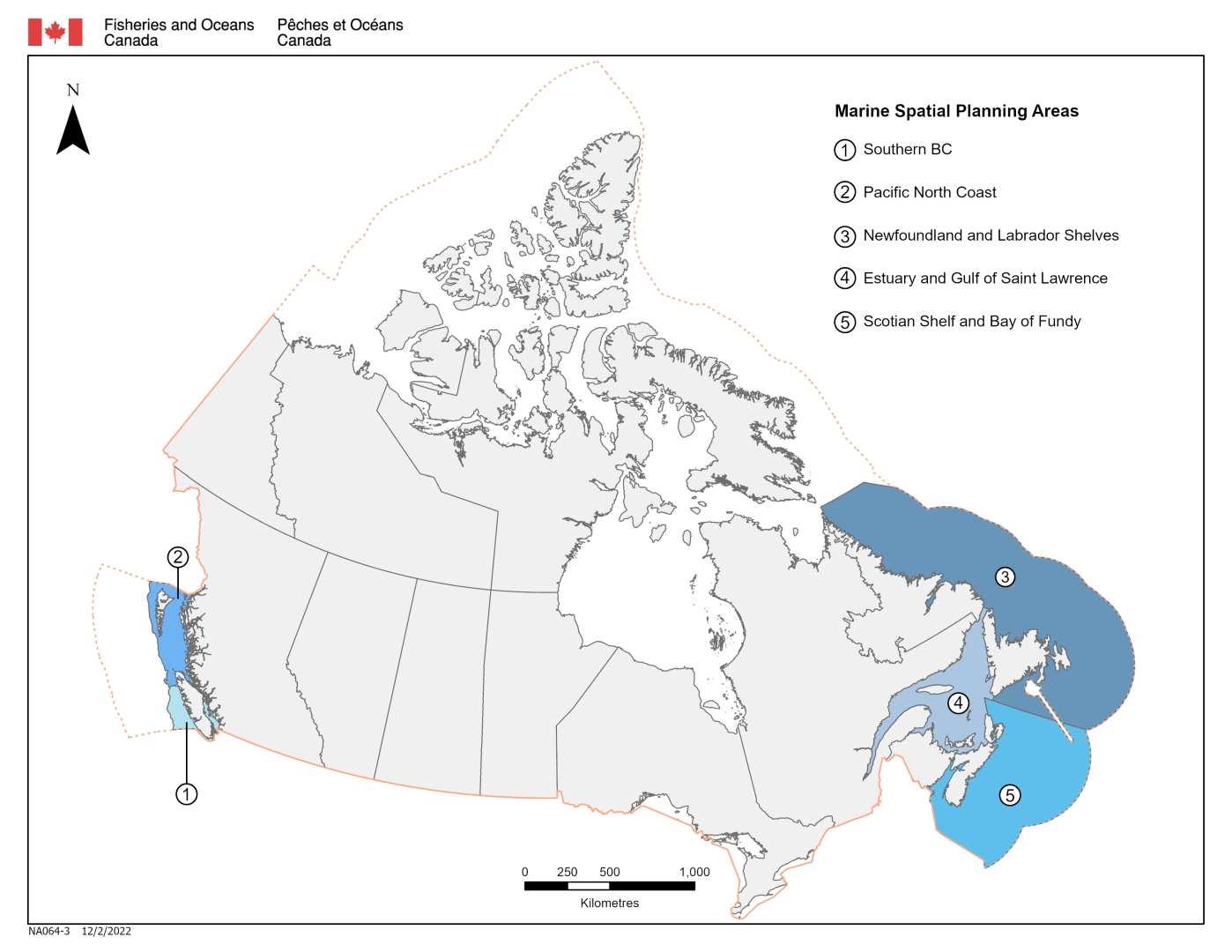 Each planning area is ecologically, socially, and culturally unique.
Boundaries for the planning areas were determined by taking into account biological and physical characteristics of the ocean environment and the level of human activity. These boundaries also reflect consideration around what is manageable for the marine spatial planning unit, recognizing that MSP is still a relatively new concept in Canada.