Canadian Aquaculture R&D Review 2017
---
Organizations
Atlantic Canada Opportunities Agency (ACOA)
The Atlantic Canada Opportunities Agency works to create opportunities for economic growth in Atlantic Canada by helping businesses become more competitive, innovative and productive, by working with diverse communities to develop and diversify local economies, and by championing the strengths of Atlantic Canada. Together, with Atlantic Canadians, we are building a stronger economy.
With our many partners in economic development, ACOA works to strengthen the Atlantic economy through:
Enterprise development – helping improve the business climate and lending a hand for individual business start-ups, modernizations and expansions;
Community development – working with communities to nurture economic growth, improve local infrastructure and develop opportunities in the local economy; and
Policy, advocacy and co-ordination – being a champion for Atlantic Canada by representing the region's interests at the national level in areas like policy development, research and analysis and in work with other departments to ensure coordination of policies and programs.
We will also continue to play an essential role in the co-ordination and development of the Atlantic Gateway and lead trade development initiatives that increase the exposure of Atlantic Canadian firms in foreign markets, thereby generating new economic opportunities.
Atlantic Innovation Fund (AIF)
A part of the Government of Canada's commitment to increasing business productivity, growth and competitiveness, the AIF is helping Atlantic Canada compete at home and abroad by supporting the development of innovative products and services that lead to commercial success.
The AIF helps Atlantic Canadians develop and bring to market new products and services that lead to market success, help grow strategic sectors, or lead to the creation of research and commercialization partnerships.
(2017, www.acoa-apeca.gc.ca)
British Columbia Salmon Farmers Association (BCSFA) – Marine Environmental Research Program (MERP)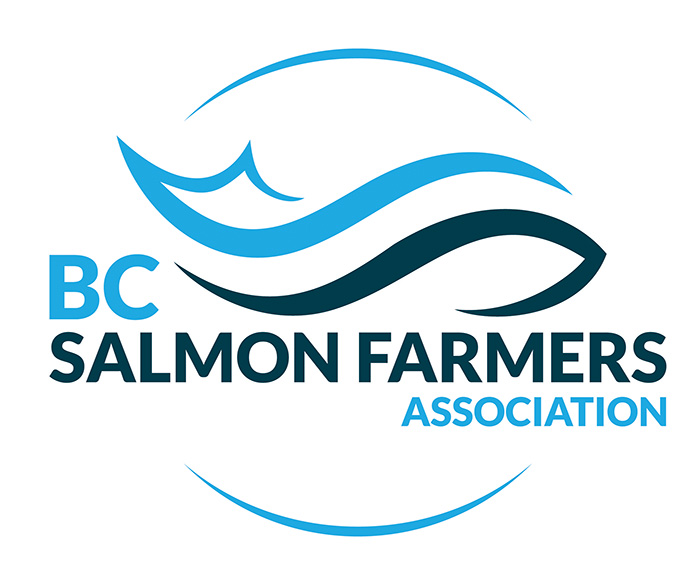 The BC Salmon Farmers Association (BCSFA) is a forum for communication and cooperation within the salmon farming sector, and the focal point for liaison between the industry and government. BCSFA also provides information to the public and stakeholders about salmon farming, and coordinates industry-wide activities, research, and community events. Our members include both farmed salmon producers and many of the companies who provide services and supplies to them. The BCSFA was established in 1984 and is based in Campbell River, British Columbia.
The BCSFA holds research and development as one of the top priorities in maintaining a sustainable industry. In December 2014, the BCSFA developed the Marine Environmental Research Program (MERP) and committed $1.5 million in funding to the program between 2015 and 2020 to be utilized in partnership with government, academic and independent research institutions. The program was created with the aim to gain a better understanding of the marine environment and BC's wild marine species, particularly wild salmon stocks. The BCSFA has developed a formalized Call for Proposals process, overseen by an external body – the BCSFA Science Advisory Council.
Annually, the BCSFA hosts the Collaborations on the Coast workshop in Nanaimo, BC which brings together representatives from the industry, scientific community, government and conservation groups to discuss and review current research (including MERP funded research) to further improve the industry's understanding of both wild and farm-raised fish health, as well as the changing coastal environment.
For further information, please visit https://bcsalmonfarmers.ca/research-development/
Fisheries and Oceans Canada (DFO)

Fisheries and Oceans Canada (DFO) delivers programs and services that support the sustainable use and development of Canada's waterways and aquatic resources. On behalf of the Government of Canada, DFO is responsible for developing and implementing policies and programs in support of Canada's scientific, ecological, social, and economic interests in oceans and fresh waters. It is DFO's mission to deliver to Canadians the following outcomes:
Economically Prosperous Maritime Sectors and Fisheries;
Sustainable Aquatic Ecosystems; and
Safe and Secure Waters.
In working toward these outcomes, the Department is guided by the principles of sound scientific knowledge and effective management.
DFO is the lead federal department for the sustainable management of fisheries and aquaculture. Responsibility for aquaculture management and development (governance) is shared between the federal, provincial, and territorial governments. We work together, with many other partners, to ensure that the legislative and regulatory framework for aquaculture is responsive to the public's and industry's needs.
DFO's aquaculture research aims to address regulatory knowledge gaps, and collaborative research and development with the aquaculture industry. Collaborative research facilitates the transfer of the latest technologies to the aquaculture industry. Research on the environmental effects of aquaculture also provides a solid scientific foundation for the conservation and protection of fish and fish habitat in marine or freshwater ecosystems. On-going research contributes to scientific certainty with respect to aquaculture operations and how they interact with the aquatic environment.
In recent years, DFO's research effort has been directed at understanding environmental effects of aquaculture on freshwater and marine habitat and ecosystems. We also invest in aquatic animal health research to understand how best to prevent, mitigate, and treat disease. As species diversification is often seen as a means of increasing Canada's global market share, DFO scientists also play a key role in innovative research.
(2017, www.dfo-mpo.gc.ca)
The following DFO programs are currently supporting Canadian aquaculture research:
Aquaculture Collaborative Research and Development Program (ACRDP)
The Aquaculture Collaborative Research and Development Program (ACRDP) is a DFO initiative that promotes collaborative research and development activities between the aquaculture industry and the department. The Program teams industry representatives with DFO researchers. The projects are primarily conducted within DFO research facilities but field work may also take place at industry or other partner facilities. Potential projects are proposed by aquaculture producers and funded jointly through the ACRDP as well as the participating aquaculture producer partners.
The key goals of the program are to: Improve the competitiveness and sustainability of the Canadian aquaculture industry; Increase collaborative research between the department and industry; Facilitate the process of technology transfer and knowledge mobilization; and Increase scientific capacity of the Canadian aquaculture industry for essential aquaculture research and development.
The program has two broad Research and Development Objectives. The first is Optimal Fish Health. The sustainability of the marine and freshwater aquaculture industry in Canada is dependent on the health and proper health management of the farmed aquatic animals (fish, shellfish, and seaweed). Funded research is intended to assist the aquaculture sector in improving fish health management practices and better understand pathogen and disease interactions. The second objective is Environmental Performance. This objective is aimed at supporting research that will enhance the overall environmental sustainability of aquaculture operations in Canada with the goal of enhancing environmental responsibility while ensuring economic viability and optimal product quality.
Since the program's inception in 2001, approximately 460 projects have been approved and funded. Over the last five years, DFO and collaborators have invested approximately $10 M into research collaborations for the ACRDP.
For more information, please go to: www.dfo-mpo.gc.ca/aquaculture/acrdp-pcrda/index-eng.htm
Centre for Aquatic Animal Health Research and Diagnostics (CAAHRD)
The Centre for Aquatic Animal Health Research and Diagnostics (CAAHRD) oversees DFO's research in support of the National Aquatic Animal Health Program (NAAHP). The centre directs and coordinates targeted research, the development of quality diagnostics and the provision of sound scientific advice in support of the Government of Canada's efforts to protect our aquatic resources from the introduction or spread of serious infectious diseases.
The Canadian Food Inspection Agency (CFIA) has listed 42 aquatic animal diseases of concern — for which Canada has potential host species — that could severely impact wild and cultured finfish, shellfish, and crustaceans. Some of these aquatic diseases occur throughout Canada, others are endemic to specific regions and watersheds, while others are exotic (foreign) to Canada.
CAAHRD's three main areas of research are: 1) development and validation of diagnostic tests (e.g., validation as per OIE guidelines, prioritization of regulated diseases, development of molecular tests, and others); 2) improvement of laboratory processes (e.g., mitigation measures for false positives, comparability studies, optimisation, etc.); and 3) knowledge generation (e.g., host susceptibility, host-pathogen interactions, etc.). This research enables DFO's National Aquatic Animal Health Laboratory System (NAAHLS) to meet the Department's obligations as a partner in the NAAHP.
CAAHRD research is conducted by scientists at the four NAAHLS facilities: the Gulf Biosecurity Unit – Aquatic Animal Health Lab (AAHL) in Charlottetown PEI, the Gulf Fisheries Centre – AAHL (Moncton, New Brunswick), the Freshwater Institute – AAHL (Winnipeg, Manitoba), and the Pacific Biological Station – AAHL (Nanaimo, British Columbia).
For more information please visit www.dfo-mpo.gc.ca/science/coe-cde/caahrd-cesaard/index-eng.html
Genomics Research and Development Initiative (GRDI)
DFO uses genomics for the aquaculture industry and in the management of the wild fishery. These tools lead to better disease identification and control, development of techniques to accurately determine the population structure of wild marine fish, and to identify invasive or endangered species as well as minimize illegal or unregulated harvesting. As an enabling technology, genomics provides powerful tools and precise information to support operational mandates and upon which policy and regulatory decisions can be based.
The GRDI was established for the purpose of building and maintaining capacity inside government departments to do genomics research. Through targeted investments the Initiative has enabled the establishment of critical mass in genomics research that supports innovation in key Canadian sectors, and ensures that federal departments can mobilize their support for the overall, national genomics effort (e.g., projects funded by Genome Canada, Canadian Institutes of Health Research, etc.). Programs funded under the GRDI are also used to augment human resources and help create partnerships with other government departments, universities, and industry (where applicable) through the sharing of technology platforms and by collaborating in research areas that cut across traditional departmental sectors.
For information visit www.dfo-mpo.gc.ca/science/biotech-genom/index-eng.htm
National Contaminants Advisory Group (NCAG)
As a science-based federal government department, DFO requires scientific evidence to inform the management of Canada's fisheries, and to advance sustainable aquatic ecosystems while fostering economic prosperity across maritime sectors and fisheries. The National Contaminants Advisory Group (NCAG) facilitates the provision of scientific information and advice to DFO on priority issues specific to the biological effects of contaminants on aquatic ecosystems. The main functions of the group are to fund external research projects that are aligned with NCAG's priorities, to synthesize results, and to develop science advice in support of DFO decision-making. Current priority research themes are: 1) oil and gas; 2) pesticides; 3) aquaculture therapeutants; and 4) contaminants and issues of emerging concern. The NCAG has funded a variety of multiyear research projects at Canadian universities and not-for-profit research institutions.
Partnership Fund
As part of the Government of Canada's new investments in science, DFO has established a Partnership Fund that provides $5 million per year in support of collaborative research and increasing collective understanding of our oceans and freshwater.
This is managed by the Department's Office of Partnership and Collaboration. It will support new partnerships and collaborations within the ocean and freshwater sciences community (including universities, aquatic research networks, environmental organizations, Indigenous groups and other stakeholders, both in Canada and abroad). These partnerships will contribute to the best available science that will support decision-making about Canada's oceans, lakes, and rivers.
Fisheries and Oceans Canada is committed to fostering and leveraging these important partnerships and the fund will support a number of scientific research projects and activities across the country, including those related to: science data collection and integration; ocean and freshwater monitoring; and science in support of ocean literacy, and the management, conservation, protection, and promotion of ocean and freshwater resources.
www.dfo-mpo.gc.ca/science/collaboration/partnership-fund-eng.html
Program for Aquaculture Regulatory Research (PARR)
The Program for Aquaculture Regulatory Research (PARR) funds research projects within the Department to advance our understanding of environmental and biological interactions between aquaculture and the aquatic environment. The Program is designed to increase our scientific knowledge in order to inform regulatory decision-making and policy development.
First established in 2008, this program forms one of three pillars under the Sustainable Aquaculture Program at DFO. The PARR' s research priorities are driven by knowledge gaps and research recommendations identified in DFO' s Aquaculture Pathways of Effects, which describes the linkages between aquaculture related activities and their impacts in the aquatic environment, and by specific regulatory and policy questions from federal and provincial aquaculture regulators and policy makers.
There are five broad themes or topics that the scientific research projects that are funded through PARR address:
Fish Pest and Pathogen Treatment and Management Research that furthers our understanding of diseases and infestations, the mechanism of on-farm infection and spread, and the effect on the environment and other fish species from different treatment options.
Interactions with Wild Populations Research related to characterizing the ecological and genetic interactions between farmed and wild fish populations in order to better understand the risks and inform policies and regulatory decisions, improving the overall sustainability of the industry.
Release of Organic Matter Research aimed at characterizing the impact of released organic matter from aquaculture (e.g., unconsumed feed, fecal matter), developing and validating methods and performance indicators to predict and measure these impacts in different marine and freshwater environments.
Other Habitat Impacts Research examining the relationships between aquaculture and marine habitats to better inform both management and regulatory decisions, particularly related to siting of aquaculture facilities.
Cumulative Effects and Ecosystem Management Research to characterize and predict the cumulative impacts from aquaculture activities, including developing models to evaluate and predict the amount of aquaculture activities that the aquatic ecosystem can sustainably accommodate, and identify indicators that can be used to monitor whether an ecosystem is at or near this carrying capacity.
www.dfo-mpo.gc.ca/aquaculture/parr-prra/index-eng.html
Fonds de recherche du Québec – Nature et Technologies (FRQNT)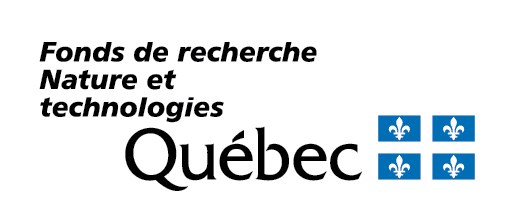 The Fonds de recherche du Québec – Nature et technologies (FRQNT) is a non-profit agency, administered by a board of directors whose members are appointed by the Cabinet.
Since July 1, 2011, the FRQNT has worked with the Fonds de recherche du Québec – Santé (FRQS) and the Fonds de recherche du Québec – Société et culture (FRQSC) under the banner Fonds de recherche du Québec. Their mandates are as follows:
To promote and provide financial support for research in the fields of natural sciences, mathematical sciences and engineering.
To promote and provide financial support for the dissemination of scientific knowledge in fields of research relating to natural sciences, mathematical sciences and engineering.
To promote and provide financial support for the training of researchers through achievement scholarships for graduate and postgraduate students and to persons who engage in postdoctoral research, through professional development scholarships to persons who wish to re-enter the research community, and through grants that allow the teaching duties of college level professors engaging in research activities to be reduced.
To create any necessary partnerships, in particular with universities, colleges, and industry, and the government departments and public and private bodies concerned.
(2017, adapted from www.frqnt.gouv.qc.ca/en/accueil)
Genome Canada (GC)
Genome Canada is a not-for-profit organization, funded by the Government of Canada. We act as a catalyst for developing and applying genomics and genomic-based technologies to create economic and social benefits for Canadians. We: connect ideas and people across public and private sectors to find new uses for genomics; invest in large-scale science and technology to fuel innovation; and translate discoveries into solutions across key sectors of national importance, including health, agriculture and agri-food, forestry, fisheries and aquaculture, the environment, energy, and mining.
Genome Canada aims to harness the transformative power of genomics for the benefit of all Canadians. We make strategic investments in large-scale science, leading-edge technology and translation programs and initiatives to ensure genomics knowledge is applied to maximum benefit for Canada.
Our programs are designed based on engagement with a broad range of stakeholders, including sector-specific users of genomics, especially in the private sector. They are implemented through a rigorous international peer-review system, which ensures only the highest-quality research proposals with the greatest potential for impact are funded.
Partnerships are an integral component of our model. We do nothing alone. We insist on partnership both at the program and research project levels. In this way, Genome Canada catalyzes a collaborative, thriving genomics enterprise across the country and internationally.
(2017, adapted from www.genomecanada.ca)
Genome Atlantic
Genome Atlantic is a not-for-profit corporation with a mission to help Atlantic Canada reap the economic and social benefits of genomics and associated technologies. Since our inception in 2000, we have worked with a range of partners to enable over $90 million in new genomics R&D in the region.
We aim to develop genomics R&D projects in seven key sectors – agriculture, fisheries and aquaculture, energy, the environment, forestry, mining, and human health. We work with a range of public and private partners to help companies and organisations use genomics to solve problems in these sectors. Our services are diverse and highly flexible, but are generally focused on helping teams identify, develop or manage results-focused genomics R&D projects.
We have extensive connections to Genome Canada, the Genome Centres (Genome BC, Genome Alberta, Genome Prairie, Ontario Genomics, and Genome Québec ) and the network of universities, research institutions, companies, government departments, and other agencies that are involved in genomics and related research.
We receive financial support from the Government of Canada through Genome Canada, the National Research Council – Industrial Research Assistance Program, and the Atlantic Canada Opportunities Agency – Business Development Program. We are always interested in working with strategic partners to increase the impact of genomics innovation.
We help companies, government departments and researchers pursue genomics-based solutions to real-world problems.
(2017, www.genomeatlantic.ca)
Genome British Columbia
Genome British Columbia is a non-profit research organization that invests in and manages large-scale genomics and proteomics research projects and enabling technologies focused on areas of strategic importance such as human health, forestry, fisheries and aquaculture, energy and mining, and agri-food.
Our research projects have attracted over 300 major international co-funders and partner organizations, including many multinational corporations, pharmaceutical and biotechnology companies, worldwide charitable foundations, and top-tier research institutions. Such investments have helped us build internationally recognized enabling technologies; recruit, train, and retain high quality personnel; and deliver socio-economic benefits to BC, Canada, and other parts of the world.
Our major investors are the Province of British Columbia and the Government of Canada through Genome Canada and Western Economic Diversification Canada. This funding is complemented by other private and public investments.
Our Mission:
Genome BC leads academia, government, and industry to develop a world-class genome sciences region that will deliver social and economic benefits to British Columbia, Canada, and beyond, through: excellent projects and technology platforms; innovative applications for the life sciences cluster; strategic international collaborations; and proactive leadership in exploring societal impacts of genome sciences.
(2017, www.genomebc.ca)
Genome Québec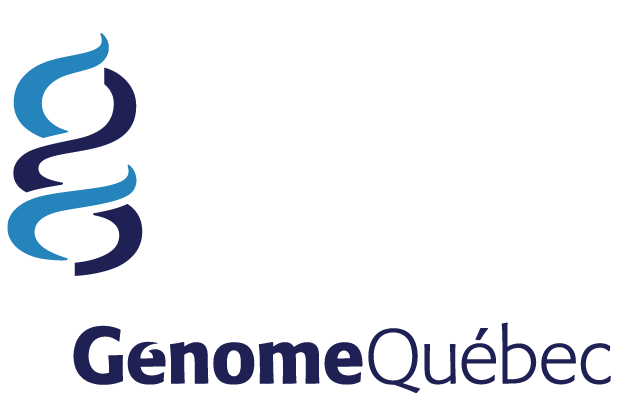 Genome Québec is an economic development organization that contributes to strengthening the competitiveness of the genomics innovation system in order to maximize its socioeconomic impact in Québec. It does so by funding major genomic research initiatives and putting in place the tools necessary for scientific and strategic development in the field.
Genome Québec is helping to accelerate the discovery of new applications for genomics in strategic areas such as health, forestry, the environment, and agrifood.
The funds invested by Genome Québec are provided by the ministère de l'Économie, de la Science et de l'Innovation du Québec (MESI), the Government of Canada through Genome Canada, and private partners.
(2017, www.genomequebec.com)
Ontario Genomics
Ontario Genomics (formerly the Ontario Genomics Institute) is a not-for-profit intermediary organization funded by the Ontario government and the federal research funding agency Genome Canada.
Established in 2000, Ontario Genomics is the only entity focused solely on stimulating, enabling, and nurturing genomics innovation in the province of Ontario. We act as a catalyst for developing and applying genomic technologies across seven key sectors – agriculture, bioproducts, energy, forestry, health, mining, and water – to grow the province's knowledge-based economy and create jobs and social benefits for all Ontarians.
Our Vision
More funds for genomics research in Ontario;
Genomics contributing to the establishment of effective and cost-conscious public services, such as healthcare;
Established genomics companies investing and operating in Ontario; and
An innovative milieu in which genomics start-ups develop, mature, and accelerate along the business growth pipeline, creating jobs and wealth in Ontario
(2017, www.ontariogenomics.ca)
Hakai Institute
The Hakai Institute is a scientific research institution that conducts long-term research at remote locations on the coastal margin of British Columbia, Canada.
The name Hakai is inspired by the Hakai Lúxvbálís Conservancy, the largest marine protected area on the BC coast, located about 400 kilometers north of Vancouver.
The Hakai Institute includes the following elements: the original field station on Calvert Island on the BC Central Coast; a second field station on Quadra Island at the north end of the Strait of Georgia; the Institute's own scientific research staff and equipment; and a large network of affiliated faculty and other collaborators at universities, government agencies, and First Nations.
Our research is inspired by Long Term Ecological Research (LTER) network, originally launched by the US National Science Foundation in 1980. We pool our information with other coastal research sites—most notably in BC, Alaska, Washington, and Oregon—to gain an understanding of the dynamics of the broader landscape.
Given the unique nature of our study area on the coastal margins of British Columbia, our scope includes the history of ecological change since the region became ice-free roughly 15,000 years ago and the influence of humans on the landscape.
The coastal margins of British Columbia, Canada are among the most productive areas in the world. Water flowing from the glaciers, snow packs, forests, and bogs of the temperate rainforest pours massive quantities of inorganic and organic nutrients into the surrounding estuaries and inlets. This nutrient-rich cocktail drives primary production, which in turn fuels complex marine food webs.
Coastal productivity and biodiversity have also served as a magnet for settlement since humans first came to the coast. For millennia, humans have depended on the coast for travel, work, and sustenance – all the elements of life – which remains true today.
(2017, www.hakai.org)
Ministere de l'Agriculture, des Pecheries et de l'Alimentation du Québec (MAPAQ)
Innovamer Program
By supporting research and innovation in the commercial fisheries and aquaculture sector, the program aims to:
Increase the industry's ability to use the knowledge at its disposal to design or significantly improve technologies, products, processes or services;
Improve business competitiveness, meet requirements, take advantage of business opportunities or solve a business-specific problem;
Promote the acquisition of new scientific and technological knowledge and design generic products and processes to make them accessible to all companies and partners in the sector;
Stimulate networking between innovation agents and private sector actors to foster knowledge acquisition and dissemination; and
Improve the innovation capacity of the sector and support the reinforcement of the complementary actions of the Ministry and its partners in this field.
The Innovamer program has four components:
Strand 1 – Business innovation projects – Eligible customers: business.
Strand 2 – Targeted calls for sectoral innovation projects – Eligible customers: research organizations; and business associations using the necessary scientific experts; and
Strand 3 – Networking, Dissemination and Monitoring – Eligible clients: research Institutes; business associations; and networking organizations
Strand 4 – Partnership Initiatives – Eligible customers: research institutes; and networking organizations
(2017, adapted from www.mapaq.gouv.qc.ca/fr/Peche/md/Programmes/Pages/innovamer.aspx)
National Research Council (NRC) Canada
The National Research Council (NRC) is the Government of Canada's premier organization for research and development.
NRC partners with Canadian industry to take research impacts from the lab to the marketplace, where people can experience the benefits. This market-driven focus delivers innovation faster, enhances people's lives, and addresses some of the world's most pressing problems. We are responsive, creative, and uniquely placed to partner with Canadian industry, to invest in strategic R&D programming that will address critical issues for our future.
Each year our scientists, engineers, and business experts work closely with thousands of Canadian firms, helping them bring new technologies to market. We have the people, expertise, services, licensing opportunities, national facilities, and global networks to support Canadian businesses.
In this section, you will find more information about how NRC is organized and governed, where we are located across Canada, and links to our corporate publications and financial statements.
Our vision
To be the most effective research and technology organization in the world, stimulating sustainable domestic prosperity.
Our mission
Working with clients and partners, we provide innovation support, strategic research, and scientific and technical services to develop and deploy solutions to meet Canada's current and future industrial and societal needs.
(2017, www.nrc-cnrc.gc.ca)
The following NRC programs are currently supporting Canadian aquaculture research:
Algal Carbon Conversion (ACC) Program
The Government of Canada is committed to addressing the issue of CO2 emissions while simultaneously generating economically and environmentally-sustainable opportunities for Canadian companies. The Algal Carbon Conversion (ACC) flagship program positions Canada as a world leader in converting carbon dioxide emissions into algal biomass, renewable biofuels, and other value-added products through integrated algal biorefineries.
The ACC program addresses a number of factors which influence the commercial potential of ACC technology, including identifying the most appropriate algae strains for industrial deployment, increasing the productivity and reducing energy costs of photobioreactors, identifying ways to reduce energy costs for processing algal biomass, and assisting in the development of high-value, sustainable products from algal biomass. The full impacts of this initiative are projected to lead the deployment of enough algal biorefinery facilities to divert up to 20% of Canadian carbon dioxide emissions from large final emitters by 2060.
(2017, www.nrc-cnrc.gc.ca/eng/solutions/collaborative/algal_index.html)
Industrial Research Assistance Program (IRAP)
The National Research Council-Industrial Research Assistance Program (NRC-IRAP) is Canada's premier innovation assistance program for small and medium-sized enterprises (SMEs). It is a vital component of the NRC, a cornerstone in Canada's innovation system, regarded world-wide as one of the best programs of its kind.
For nearly 70 years, the NRC-IRAP has been stimulating wealth creation for Canada through technological innovation. This is largely accomplished by providing technology assistance to small and medium-sized enterprises (SMEs), at all stages of the innovation process, to build their innovation capacity and successfully take their ideas to market. NRC-IRAP helps SMEs identify and understand technology issues and opportunities and provides linkages to the best business and R&D expertise in Canada.
Our strategic objectives
Provide support to small and medium-sized enterprises in Canada in the development and commercialization of technologies.
Collaborate in initiatives within regional and national organizations that support the development and commercialization of technologies by small and medium-sized enterprises.
(2017, www.nrc-cnrc.gc.ca/eng/irap/index.html)
National Sciences and Engineering Research Council (NSERC)
NSERC aims to make Canada a country of discoverers and innovators for the benefit of all Canadians. The agency supports university students in their advanced studies, promotes and supports discovery research, and fosters innovation by encouraging Canadian companies to participate and invest in postsecondary research projects. NSERC researchers are on the vanguard of science, building on Canada's long tradition of scientific excellence.
NSERC's role is to make investments in people, discovery, and innovation to increase Canada's scientific and technological capabilities for the benefit of all Canadians. NSERC invests in people by supporting postsecondary students and postdoctoral fellows in their advanced studies. We promote discovery by funding research conducted by postsecondary professors and foster innovation by encouraging Canadian companies to participate and invest in postsecondary research and training.
Over the last 10 years, NSERC has invested more than $7 billion in basic research, projects involving partnerships between postsecondary institutions and industry, and the training of Canada's next generation of scientists and engineers.
(2017, www.nserc-crsng.gc.ca)
The following NSERC programs are currently supporting Canadian aquaculture research:
Discovery Grants Program
The Discovery Grants Program assists in: promoting and maintaining a diversified base of high-quality research capability in the natural sciences and engineering in Canadian universities; fostering research excellence; and providing a stimulating environment for research training.
The Discovery Grants Program supports ongoing programs of research (with long-term goals) rather than a single short-term project or collection of projects. These grants recognize the creativity and innovation that are at the heart of all research advances. Discovery Grants are considered 'grants in aid' of research as they provide long term operating funds to support the costs of a research program. As a grant in aid of research, Discovery Grants are not meant to support the full costs of a research program and they can facilitate access to funding from other programs. NSERC recognizes that, while being of a grant in aid nature, Discovery Grants must be sufficient to support a program of quality research that can have a meaningful impact on the field of study.
Recipients of Discovery Grants are not restricted to the specific activities described in their applications, but may pursue new research interests, provided they are within NSERC's mandate. This provides researchers with the flexibility to pursue promising research avenues as they emerge and the opportunity to address higher-risk (higher reward) topics. Researchers can use their grants to participate in collaborative efforts.
(2017, www.nserc-crsng.gc.ca/ Professors-Professeurs/Grants-Subs/DGIGP-PSIGP_eng.asp)
Industrial Research Chairs (IRC) Grants
Industrial Research Chairs (IRC) are intended to: assist universities in building on existing strengths to achieve the critical mass required for a major research endeavour in natural sciences and engineering of interest to industry; and/or assist in the development of research efforts in fields that have not yet been developed in Canadian universities but for which there is an important industrial need; and provide an enhanced training environment for graduate students and, where appropriate, postdoctoral fellows by exposing them to research challenges unique to industry and the opportunity for significant ongoing interactions with the industrial partner(s).
NSERC offers three types of IRCs:
Senior Industrial Research Chairs for distinguished senior researchers (five-year appointment, renewable);
Associate Industrial Research Chairs for early-stage researchers demonstrating exceptional promise (five-year appointment, renewable once); and
Executive Industrial Research Chairs for outstanding R&D professionals (five-year appointment, non-renewable).
An IRC grant provides funding for the salary of the Chairholder, infrastructure, research tools, instruments, and general expenses related to the Chair's program of research. Chairholders are expected to focus their activities on conducting research and training highly qualified personnel, while carrying a reduced administrative and teaching load.
IRCs are funded jointly by NSERC and industry. Provincial or federal government departments and agencies may also co-sponsor/support an IRC, but only the industrial contributions are taken into account when NSERC determines its funding level.
(2017, adapted from www.nserc-crsng.gc.ca/professors-professeurs/cfs-pcp/irc-pci_eng.asp)
Industrial Research Chairs for Colleges (IRCC) Grants
Industrial Research Chairs for Colleges (IRCC) Grants support Chair programs across the spectrum of natural and social sciences, engineering, humanities, and/or health sciences fields. Grants are given by NSERC, with the exception of funded proposals exclusively in the social sciences, humanities, and/or health sciences, which will be given by SSHRC or CIHR, as appropriate.
IRCC Grants support applied research leaders and their development of business-focused applied research programs at colleges. It is expected that the establishment of applied research leaders will enable the realization of the following objectives:
Increased delivery of innovative applied research solutions to local companies at the community and/or regional level;
Enhanced teaching and curricula;
Increased participation of faculty and other college staff in applied research activities;
Increased opportunities for students to gain industrial problem-solving experience; and
Increased knowledge and technology transfer between colleges and companies, with the objective of increasing the productivity and competitiveness of local companies, particularly small and medium-sized enterprises (SMEs).
IRCC Grants assist colleges to develop new or significantly enhance existing applied research efforts and capacity in areas that meet local or regional socio-economic needs. Chairholders are expected to conduct a program of applied research with partner companies. Candidates should therefore have a strong track record in conducting and managing industry-focused applied research projects. The applied research projects will provide an enhanced training environment for students and college personnel by giving them the opportunity to address applied research challenges with the private sector and to participate in significant ongoing interactions with business partners.
(2017, adapted from www.nserc-crsng.gc.ca/Professors-Professeurs/RPP-PP/IRCC-CRIC_eng.asp)
Postdoctoral Fellowship (PDF) Program
The Postdoctoral Fellowships (PDF) Program provides support to a core of the most promising researchers at a pivotal time in their careers. The fellowships are also intended to secure a supply of highly qualified Canadians with leading edge scientific and research skills for Canadian industry, government and universities.
(2017, www.nserc-crsng.gc.ca/Students-Etudiants/PD-NP/PDF-BP_eng.asp)
Strategic Partnership Grants for Networks (SPG-N)
Strategic Partnership Grants for Networks (SPG-N) fund large-scale, multidisciplinary research projects in targeted research areas that require a network approach and that involve collaboration between academic researchers and Canadian-based organizations. The applicant should be an established researcher with a solid track record in collaborative research, student training, and grant management, and who demonstrates the leadership and other skills necessary for managing a complex, interdisciplinary, multi-institutional project.
It is expected that these grants will:
Generate new knowledge/technology with the strong potential to strengthen Canada's industrial base, generate wealth, create employment, and/or influence Canadian public policy;
Increase the number of highly qualified personnel in the specified target areas; and
Enable the transfer of knowledge/technology and expertise to Canadian-based companies that are well-positioned to apply the results for economic gain or to government organizations to strengthen public policy.
(2017, adapted from www.nserc-crsng.gc.ca/Professors-Professeurs/RPP-PP/SPG-SPS_eng.asp)
Pacific Salmon Commission (PSC)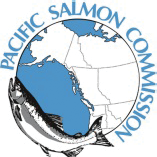 The Pacific Salmon Commission (PSC) is an international decision-making organization, composed of four Commissioners (and four alternates) from the United States and Canada. This body handles ongoing administration of the Pacific Salmon Treaty through advice from four regional Panels of fisheries experts. Scientific advice on salmon populations and appropriate fishery controls comes from several joint technical committees of salmon scientists from each country.
As a treaty organization, the PSC facilitates implementation of the Treaty through research and regular meetings between national, provincial/state, First Nation, and U.S. tribal delegates to manage commercial, sport, and subsistence fisheries in both countries.
It has responsibility for all salmon originating in the waters of one country which are subject to interception by the other, affect management of the other country's salmon, or affect biologically the stocks of the other country. In addition, the Pacific Salmon Commission is charged with taking into account the conservation of steelhead trout while fulfilling its other functions.
(2017, www.psc.org)
Pacific Salmon Foundation (PSF)
The Pacific Salmon Foundation, founded in 1987, is a federally incorporated non-profit charitable organization dedicated to the conservation and restoration of wild Pacific Salmon and their natural habitats in British Columbia and the Yukon. Operating independently from government, The Foundation facilitates dialogue and undertakes positive initiatives in support of Pacific salmon amongst all levels of government including First Nations; as well as industry, communities, individual volunteers, and all fishing interests.
The Pacific Salmon Foundation exists to support 'salmon communities' in their efforts, promote awareness of this keystone species, and guide the sustainable future of wild Pacific Salmon and their habitat.
The Foundation partnered with British Columbia MP's to secure $1 million more in funds for community projects by increasing its share of Salmon Stamp user fees and worked with Fisheries and Oceans Canada on creation of the federal Recreational Fisheries Conservation Partnerships Program.
We steward the investment of our available resources – both human and financial – to optimize our collective return. We are a vocal advocate, speaking as the voice of the salmon community to articulate the issues affecting our mandate.
With ongoing education, partnership and collaboration, we will positively transform people's outlook to realize the connection wild Pacific Salmon have with everything that is British Columbia.
(2017, www.psf.ca)
Ressources Aquatiques Québec (RAQ)
Ressources Aquatiques Québec is an interinstitutional grouping for the sustainable development of the aquaculture and fisheries industry in Québec. It brings together about forty Québec researchers with a large network of collaborators at the provincial, national and international levels.
The regular members of RAQ are from nine universities (Université du Québec à Rimouski, Université Laval, Université de Montréal, Université de Sherbrooke, Institut National de la Recherche Scientifique The École Polytechnique de Montréal, the Université du Québec à Chicoutimi and the Université du Québec à Montréal), a college-level institution (Cégep de la Gaspésie et des Îles), the Ministère des Forêts, Faune et Parks, Fisheries and Oceans Canada, Agriculture and Agri-Food Canada and the Canadian Museum of Nature, Merinov, the Montreal Biodome and the MBRC.
RAQ has been financially supported since 2006 by the Québec Research Fund – Nature and Technologies (Strategic Grouping Program). RAQ is the only inter-institutional organization in Québec whose objective is to participate actively in the sustainable development of the aquaculture industry and the fishing industry in Québec. It brings together Québec's freshwater and coastal expertise, as well as the skills on shellfish and fish, in a single forum involving industry and decision-makers, biotechnology, economic, legal, and ethical issues.
(2017, raq.uqar.ca)
Sea Pact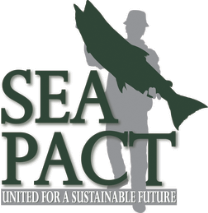 Sea Pact will improve the sustainability of global seafood by using the collective power of like-minded North American seafood companies to improve the fishing and fish farming systems we procure from. Sea Pact was created by the six founding members: Albion Fisheries, Fortune Fish & Gourmet, Ipswich Shellfish Group, Santa Monica Seafood, Seacore Seafood and Seattle Fish Co. Sea Pact now consists of nine members.
Sea Pact is a group of leading North American Seafood Companies dedicated to driving stewardship and continuous improvement of social, economic, and environmental responsibility throughout the global seafood supply chain.
Sea Pact strives to advance environmentally sustainable fisheries and aquaculture practices and provide the building blocks for a long term and sustainable seafood industry. To accomplish this, Sea Pact has pledged to financially contribute to selected projects that are aligned with Sea Pact's mission. Sea Pact wishes to place an emphasis on projects that are engaging in efforts relating to bycatch reduction, innovations in aquaculture, or social responsibility within the seafood supply chain. Projects impacting the top seafood species consumed on a global level are preferred.
(2017, www.seapact.org)
Social Sciences and Humanities Research Council of Canada (SSHRC)
The Social Sciences and Humanities Research Council of Canada (SSHRC) is the federal research funding agency that promotes and supports postsecondary-based research and research training in the humanities and social sciences. By focusing on developing Talent, generating Insights, and forging Connections across campuses and communities, SSHRC strategically supports world-leading initiatives that reflect a commitment to ensuring a better future for Canada and the world.
SSHRC-supported research in the social sciences and humanities enhances our understanding of modern social, cultural, technological, environmental, economic, and wellness issues. It raises profound questions about who we are as human beings, what we need in order to thrive in complex and challenging times, and where we are headed in the new millennium.
The work SSHRC supports encourages the deepest levels of inquiry. It spurs innovative researchers to learn from one another's disciplines, delve into multiparty collaborations, and achieve common goals for the betterment of Canadian society. Research outcomes are shared with communities, businesses, and governments, who use this new knowledge to innovate and improve people's lives.
SSHRC also invests directly in Canada's future. Through the social sciences and humanities, students receive the best possible training in critical thinking, complex decision-making, and creative exploration. By investing in scholarships, fellowships, and research training, SSHRC helps develop Canada's best and brightest scholars and researchers into Canada's future leaders.
SSHRC-funded research builds understanding that can help change the world. As such, it has taken its place as a central component of Canadian innovation.
(2017, www.sshrc-crsh.gc.ca/)
Report a problem or mistake on this page
Date modified: