Services and information
Federal policies and processes, and reports on fish health management in British Columbia.
Practices and reports about minimizing fish disease risks and parasites.
Federal regulations and processes for using drugs and pesticides to treat fish diseases, annual reports.
What we are doing
Features
Improving Aquaculture Regulations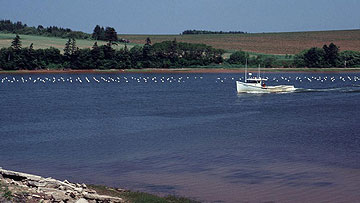 Find information about the Aquaculture Regulatory Reform in Canada and its goal to support sustainable growth in the sector while safeguarding the environment.