Sources, sinks and ecological effects of microplastics and their associated mixture of chemical contaminants to freshwater fish populations
Description
Many emerging and legacy contaminants intermingle in aquatic habitats, and evidence of their toxicity to aquatic life continues to mount. Microplastics and other contaminants including flame retardants (FRs) and perfluoroalkylated substances (e.g. PFAS including PFOS) are increasingly reported in aquatic habitats and biota in Canada. These contaminants enter urban waters from upstream sources, including via wastewater treatment plants. Some are added to plastics and synthetic textiles during manufacturing processes and/or accumulate on these materials from indoor air or ambient water.
More research is needed about how these contaminants, alone or in combination, affect aquatic ecosystems. In particular, there is a lack of information about microfibres, one of the most common types of microplastics found in fish. This project will investigate three priority contaminants found in Great Lakes' fish populations—microplastics, including microfibres, flame retardants, and perfluoroalkylated compounds (PFAS and PFOS). Specifically, the study aims to:
quantify the extent that microplastics, FRs and PFASs contaminate Great Lakes fish, and determine whether microplastics are a source of FRs and PFASs in fish;
measure the bioaccumulation and ecotoxicological impacts of common microplastics and associated chemical contaminants on fish health through dietary exposure in the laboratory; and
quantify the amount of microplastics, FRs, and PFASs discharged from wastewater treatment plants.
The findings of this research will inform science-based management strategies aimed at protecting healthy, productive aquatic ecosystems and sustainable fisheries resources.
Program Name
National Contaminants Advisory Group (NCAG)
Year(s)
2017 – 2020
Ecoregion(s)
Great Lakes – Lake Huron and Lake Ontario
Principal Investigators
Dr. Chelsea Rochman
Assistant Professor, Department of Ecology and Evolutionary Biology
University of Toronto
Dr. Miriam Diamond
Professor, Department of Earth Sciences
University of Toronto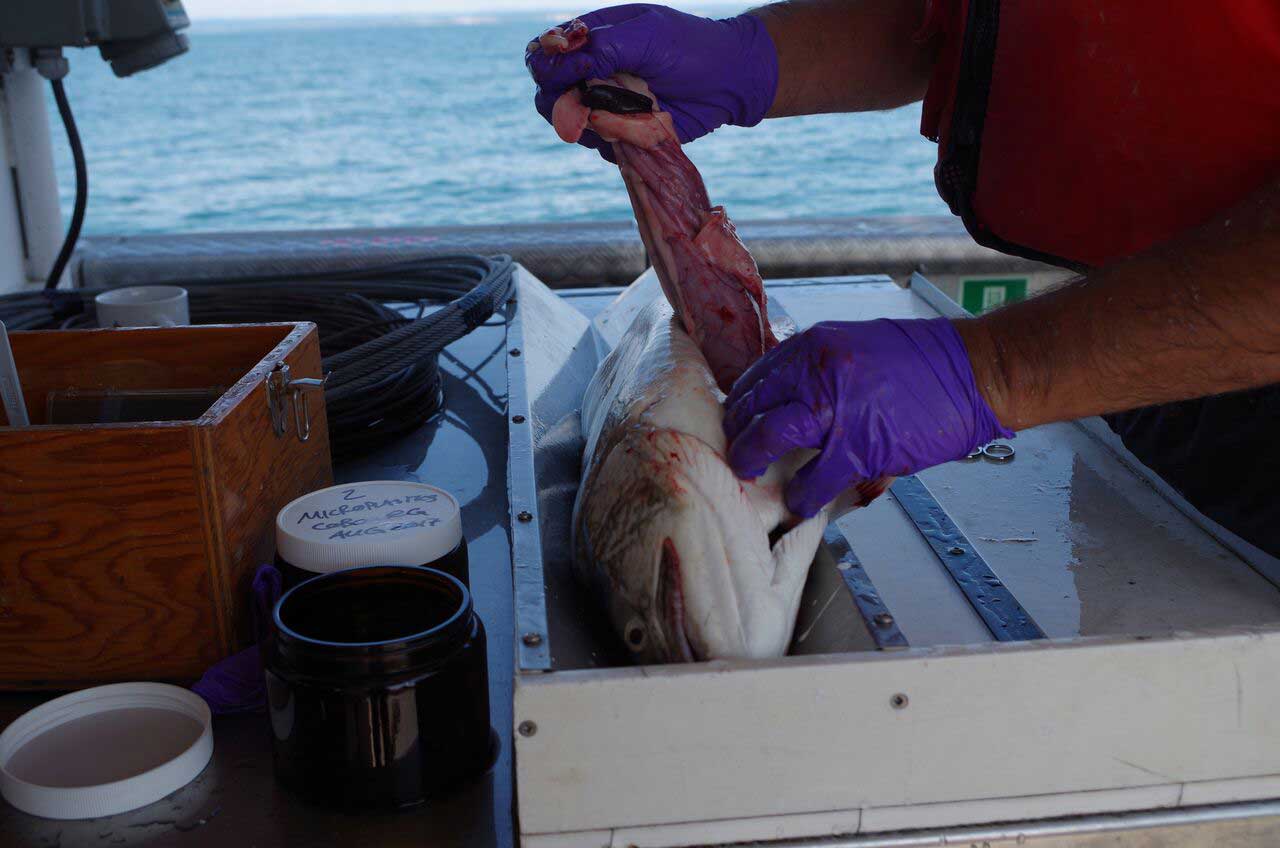 Report a problem or mistake on this page
Date modified: