Atlantic Fisheries Fund success stories: Newfoundland and Labrador
Since 2017, the Atlantic Fisheries Fund program has provided essential funding to more than 850 businesses in the fish and seafood sector across Atlantic Canada to support innovation, improve infrastructure and develop and sustain science partnerships.
On this page
Fogo Island Co-operative Society Limited: Surviving and thriving through innovation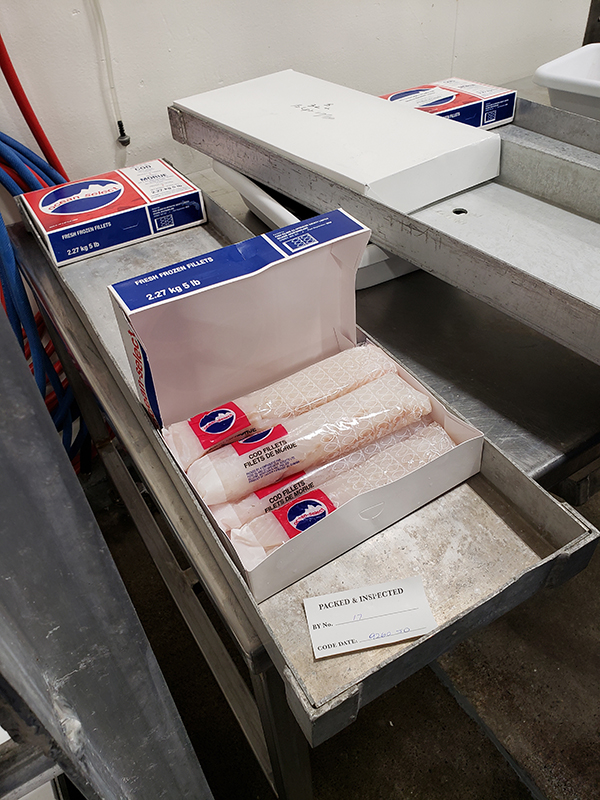 Almost 55 years ago, Fogo Islanders were faced with a milestone decision: Should they resettle to the island of Newfoundland, or stay and try to make a sustainable living? They chose to stay. The Fogo Island Co-operative Society Limited was formed by fish harvesters to help build and promote a viable fishery on Fogo Island.
Back then, the Co-op built shipyards and re-opened abandoned seafood plants to kickstart the economy. Today, faced by challenges such as an aging workforce, the Co-op is again digging in its heels to keep the fishing and seafood industries going on the island.
With assistance from the Atlantic Fisheries Fund, the Fogo Island Co-op purchased state-of-the-art fish processing equipment, including automated machinery, to help ease the physical demands on workers and provide them with opportunities to learn new skills that help contribute to the Co-op's productivity and sustainability.
The innovative and modernized technology has created efficiencies in processing operations by allowing more precise cutting techniques during crab butchering and sectioning enabling higher meat yield, and improving fillet yield during cod production. The technology is environmentally-friendly requiring less water and generating less waste throughout the production process. These efficiencies have resulted in increased profitability for the Co-op and benefits to the local economy.
The Fogo Island Co-operative Society Limited measures its success by the positive impacts on the community, the environment, and the benefits to those who rely on the fishing industry for their livelihood.
Learn more about the Fogo Island Co-operative Society Limited on their website.
Labrador Gem Seafoods: Innovative techniques producing high quality, freezer-friendly seafood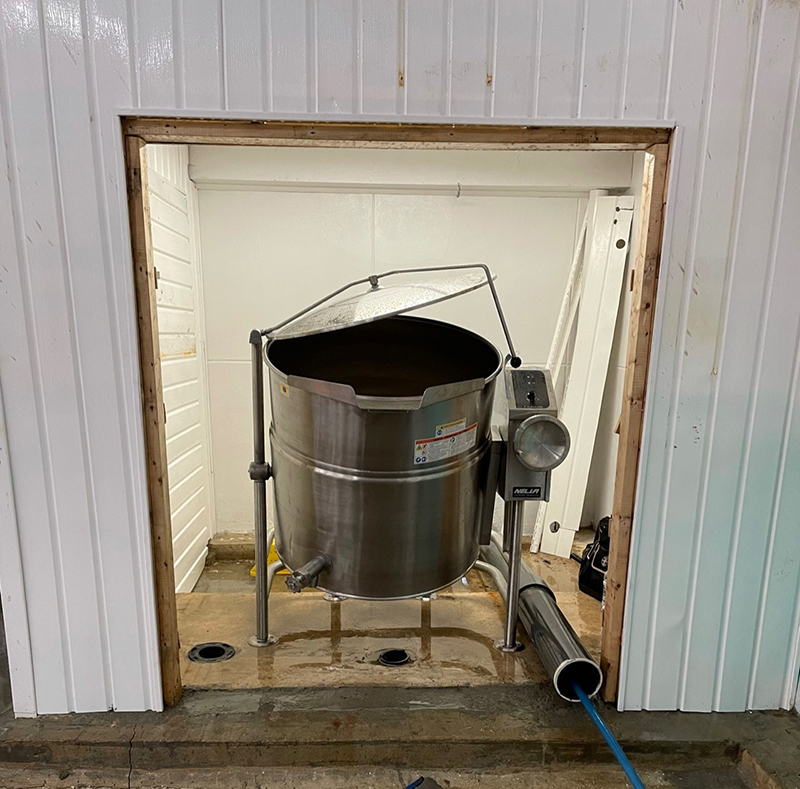 Have you ever had to throw out a bag of frozen shrimp or scallops because of freezer burn? Good news! Labrador Gem Seafoods has a solution to extending the shelf life of processed seafood.
Since 2019, the Atlantic Fisheries Fund has assisted Labrador Gem purchase innovative technology that has improved energy efficiency, enhanced the quality of products, added value for the consumer, all while increasing productivity and easing demands on workers. Their facility has installed a recirculating water system to chill sea water to keep shellfish alive until processing time. After processing, shellfish are cooked in new electric cookers and vacuum-packaged to produce high quality, seafood with a shelf life of 24 months. Without this equipment, frozen packaged product can show signs of deterioration in quality within four months.
The Labrador Gem Seafoods processing facility is located on the scenic island of Ramea off the south coast of Newfoundland. They provide important jobs and economic opportunity to the community, so that people can work where they live. The company is committed to working closely with harvesters to produce high quality seafood so consumers can get the best value possible from their products. The Atlantic Fisheries Fund investment in Labrador Gem Seafoods is an example of how the Fund is contributing to innovation in the processing sector.
Check out Labrador Gem Seafoods' innovative products on their website.