Sea Otter Research Program
The sea otter once ranged from central Baja California, Mexico to northern Japan, but was driven to the brink of extinction by the maritime fur trade that commenced in the 1700s and continued through the 1800s. By 1929 the sea otter had been extirpated from British Columbia and small colonies persisted only in parts of Alaska and California. In the 1960s and early 1970s, sea otters from Alaska were re-introduced into parts of their former range from Oregon to southeast Alaska. Re-introduction to British Columbia occurred between 1969 and 1972 with 89 sea otters released into Checleset Bay on the west coast of Vancouver Island.
Today, B.C.'s sea otter population ranges along much of the exposed west coast of Vancouver Island and parts of the central mainland B.C. coast. Fisheries and Oceans Canada has been formally engaged in scientific studies and monitoring of the sea otter population since 2001 as a result of requirements under the Species at Risk Act (SARA). Sea otters are listed as a species of special concern under SARA. Research is focused on recovery and conservation and includes: regular surveys to estimate trends in population abundance and distribution, studies of population health and genetics, and threats to recovery. These studies help us to understand the process of population recovery and changes in nearshore ecosystems that occur with reoccupation by sea otters. This research also helps inform management, address conflicts, and respond to emerging effects of human activities.
Report a Sea Otter Sighting
Sea otters occupy rugged and remote sections of B.C.'s coast. As the population grows it is expected that its range will increase. If you sight sea otters, particularly a raft of sea otters, and you think they may be beyond the occupied range please send us your sighting and help us monitor the recovery and range expansion of the sea otter population.
Report a Sighting:
Phone: 250-756-7253
Email: Linda.Nichol@dfo-mpo.gc.ca
Please provide:
Your Name
Date and time of sighting
Number of animals; is it a group (raft) or single scattered animals?
Location of sighting, either coordinates of latitude and longitude, or relative to a geographic place name
Publications & Reports
Nichol, L. M., M. D. Boogaards, and R. Abernethy. 2009. Recent trends in the abundance and distribution of sea otters (Enhydra lutris) in British Columbia, incorporating population survey results from 2007 and 2008. Fisheries and Oceans Canada. Canadian Science Advisory Secretariat Research Document 2009-016. iv+16p.
Nichol, L. M., J. C. Watson, G. E. Ellis, and J. K. B. Ford. 2005. An assessment of abundance and growth of the sea otter (Enhydra lutris) population in British Columbia. Fisheries and Oceans Canada. Canadian Science Advisory Secretariat Research Document # 094. 22pp.
Gregr E.J., L.M. Nichol, J.C. Watson, J.K.B. Ford and G.M. Ellis. 2008. Estimating carrying capacity for sea otters in British Columbia. J. Wild. Manage. 72(2): 382-388.
Watson, J.C., G.M. Ellis, T.G. Smith, and J.K.B. Ford. 1997. Updated status of the sea otter, Enhydra lutris, Canada. Can. Field-Nat. 111(2): 277-286.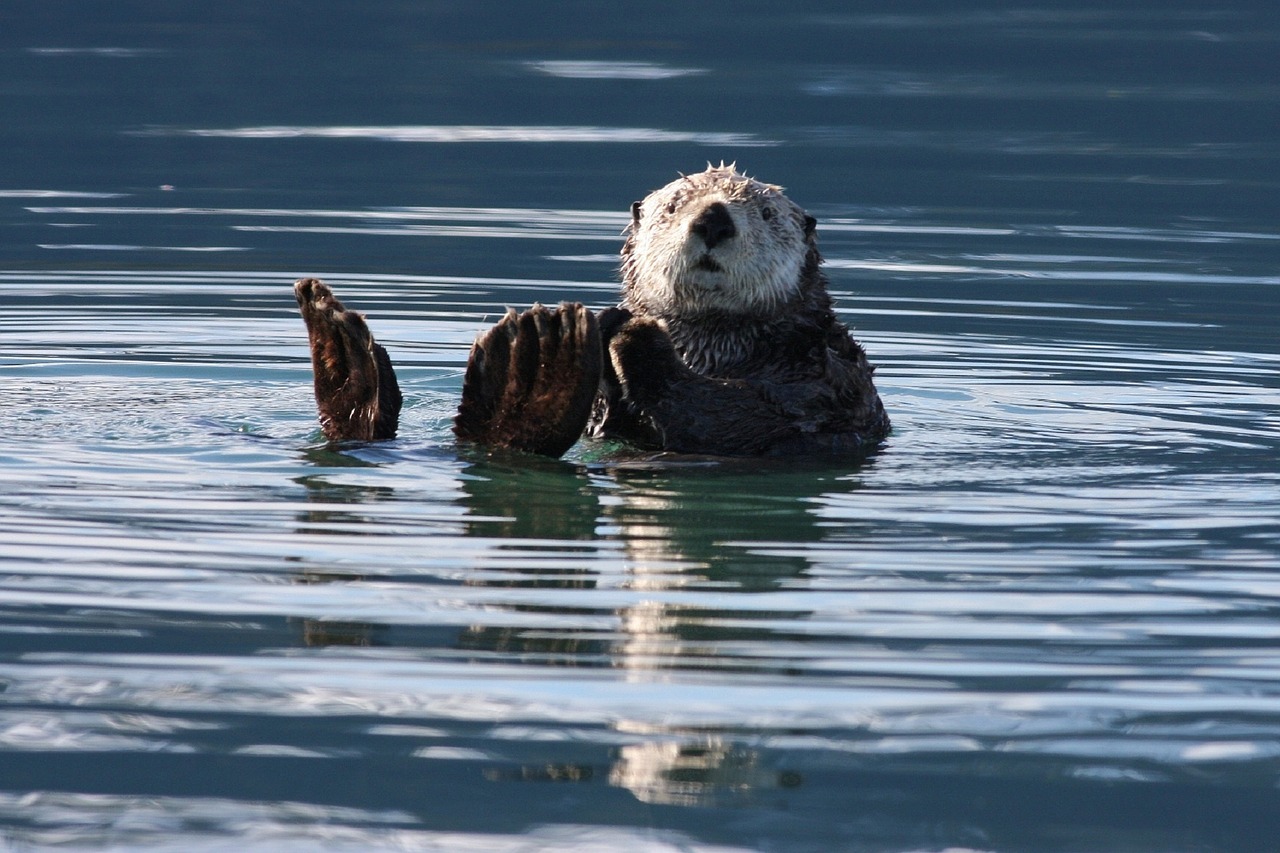 Report a problem or mistake on this page
Date modified: