When Marine Mammals are Trapped by Ice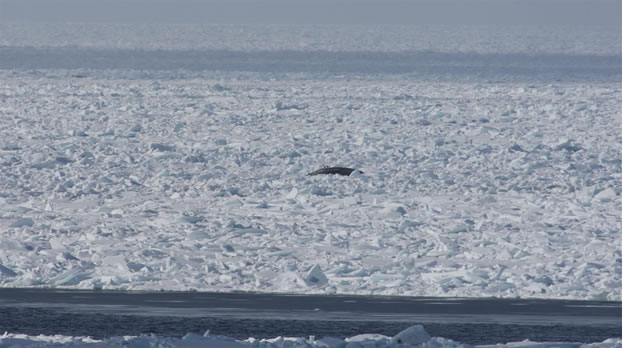 Fisheries and Oceans Canada is committed to the welfare of marine mammals, as is evidenced by all the scientific research, training and general efforts focused on these astounding creatures. Clearly, when nature and other factors outside our control put marine mammals in danger, it is difficult to witness.
For the most part, events such as ice entrapments of marine mammals occur naturally, with the majority of these events going unseen. If witness to these events, it is important that members of the public know the risks associated with trying to free marine mammals trapped by ice.
DFO staff, including Fisheries Officers and marine mammal biologists, may be on hand to determine an appropriate course of action. DFO staff and other experts in the field will do their best to reduce the suffering of animals in distress.
In most instances, however, getting involved becomes a danger to the people trying to assist. Marine mammal experts warn against getting involved because it increases the stress on the animals, who may in turn injure those trying to help. In fact, Fisheries and Oceans Canada reminds the public that it is illegal to disturb a marine mammal under any circumstance.