Science Enterprise Centres
The Government of Canada is committed to building stronger, more collaborative federal science, with a goal of achieving a world-class federal S&T system. The Science Enterprise Centres are a first start, focusing on aquatic environments to realize this long-term vision.
On this page
Vision and principles
Rooted in the Fisheries and Oceans Canada's commitment to excellence and driven by science, the Science Enterprise Centres (SEC) Initiative seeks to foster partnerships and collaboration between the scientific and academic communities, Indigenous peoples, business groups, government partners and the public at large by providing the state of the art infrastructure, equipment and networks that will facilitate collaborative and innovative scientific research. Our goal is to build a culture of sustainability, to engender scientific excellence and to ensure continuous innovation that benefits all Canadians.
The SEC Initiative will be guided by four core principles:
Create space fostering scientific partnership in a flexible and adaptive environment.
Facilitate and foster community engagement in order to increase awareness in marine ecosystems, sustainable aquaculture and climate change.
Collaborate with Indigenous communities and science partners.
Build a culture of sustainability, scientific excellence and continuous innovation by leading and conducting collaborative research with federal and provincial government departments, academia, NGOs, research institutes and industrial partners to stimulate innovation and creativity while actively focusing on traditional ecological knowledge.
Objectives
The Science Enterprise Centre Initiative is predicated on four objective goals before the facilities are realized:
To establish world-class, innovative, multi-partner collaboration that advances the DFO science mandate and expands science knowledge in Canada.
To design a comprehensive, multi-purpose facility that will foster an adaptive environment that will accommodate the particular needs of scientists, partners, and the public.
To forge a new partnership with First Nations and indigenous groups that will help shape and influence Scientific Endeavors.
To create a comprehensive outreach strategy to open science to Canadians and to invite the public to contribute to scientific endeavours.
Centres
Atlantic Science Enterprise Centre
The centre will focus on coastal and estuary science and the communication of research results back to the community. The centre will engage scientific and academic communities, Indigenous peoples, the fishing industry, and the public.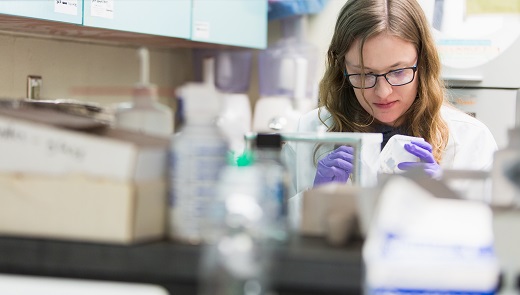 Pacific Science Enterprise Centre
The centre focuses on a wide range of aquatic research. Collaboration, partnerships and joint research opportunities engage scientific and academic communities, Indigenous peoples, the fishing industry and the public.
Contact us