Federal Marine Protected Areas Strategy
Table of Contents
International Agreements and Commitments
Internationally, marine conservation initiatives have emphasized the value of "networks" meeting the objectives of international conservation agreements and conventions. The Jakarta Mandate on the Conservation and Sustainable Use of Marine and Coastal Biological Diversity of the Convention on Biological Diversity (CBD) sets out a work programme for the international community to conserve marine and coastal biodiversity.
The CBD Subsidiary Body on Scientific, Technical and Technological Advice (SBSTTA) on marine and coastal biodiversity has recognized that marine and coastal protected areas should be part of a wider integrated marine and coastal area management framework. Furthermore , the SBSTTA has agreed upon a goal for work under the CBD that includes the establishment of a network of marine protected areas by 2012, comprised of representative areas, as well as areas that protect specific habitats, species or ecosystem services.
At the 2002 World Summit on Sustainable Development (WSSD) nations agreed to "maintain the productivity and biodiversity of important and vulnerable marine and coastal areas and to utilize a broad range of tools, including the establishment of networks of marine protected areas". The Implementation Plan of the WSSD sets as the goal to "develop and facilitate the use of diverse approaches and tools, including…., the establishment of marine protected areas consistent with international law and based on scientific information, including representative networks by 2012…".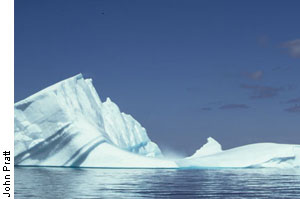 WSSD commitments to establish a network of marine protected areas were re-affirmed by G8 Leaders at the June 2003 Summit. G8 Leaders agreed to an Action Plan that includes a commitment to "establish ecosystem networks of marine protected areas, consistent with international law and based on scientific information".
International impetus on protecting High Seas Biodiversity through global networks of marine protected areas is also being pursued through a number of mechanisms, including Asia-Pacific Economic Cooperation (APEC), the World Conservation Union (IUCN) and the United Nations Informal Consultative Process on Oceans.
At the continental scale, the North American Free Trade Agreement Commission for Environmental Cooperation (CEC) has adopted a Strategic Plan for North American Cooperation in the Conservation of Biodiversity. The Strategic Plan promotes cooperation for the conservation and maintenance of North American regions of ecological significance and the conservation of North American migratory and transboundary species. As part of its work, the CEC is promoting various marine conservation initiatives, including a North American Marine Protected Areas Network. The identification of "Priority Conservation Areas" throughout the Baja to Bering (B2B) region is one of numerous ongoing actions in support of the Network.
In March 2005, the leaders of Canada , Mexico and the United States announced the establishment of the Security and Prosperity Partnership initiative of North America which includes a commitment to the joint stewardship of our environment. As part of this initiative, they have committed to developing complimentary strategies for oceans stewardship by emphasizing an ecosystem approach, coordinating and integrating existing marine managed areas, and improving fisheries management.
Date modified: