Offshore Lobster and Jonah Crab - Maritimes Region - September 2016
Foreword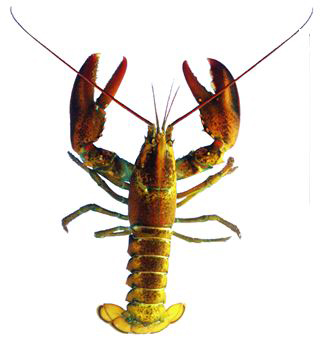 This document constitutes the Integrated Fisheries Management Plan (IFMP), developed in conjunction with licence holders for the Maritimes Region offshore lobster fleet in Lobster Fishing Area (LFA) 41. It is based on an ecosystem approach, employs co-management, and continues the shared stewardship process used in this fishery to ensure sustainability of the fishery.

Where DFO is responsible for implementing obligations under land claims agreements, the IFMP will be implemented in a manner consistent with these obligations. In the event that an IFMP is inconsistent with obligations under land claims agreements, the provisions of the land claims agreements will prevail to the extent of the inconsistency.
This IFMP is not a legally binding instrument which can form the basis of a legal challenge. The IFMP can be modified at any time and does not fetter the Minister's discretionary powers set out in the Fisheries Act. The Minister can, for reasons of conservation or for any other valid reasons, modify any provision of the IFMP in accordance with the powers granted pursuant to the Fisheries Act.
Signed: Regional Director, Fisheries Management, Maritimes Region
1. OVERVIEW OF THE FISHERY
1.1. Introduction
The Offshore Lobster and Jonah Crab Integrated Fishery Management Plan evolved from the 1970s through a series of public policy decisions and operational plans. The current plan was published in 2011. It contains provisions for the inclusion of Ecosystem Management Objectives through an "evergreen" (annually extending the Plan) review approach for this plan. The intent of this plan is to provide the policy framework to guide the operational management of the offshore Lobster and Jonah Crab fisheries.
1.2. History
1.2.1. Beginnings: 1971-1975 Licences and Area
As a result of the growth of an offshore lobster fishery in the United States (US) during the latter part of the 1960s, similar Canadian interest in an offshore lobster fishery on Georges Bank began. In July 1971, the Minister of Fisheries and Oceans Canada (DFO) announced the opening of a Canadian offshore lobster fishery. The fishery was authorized for a geographical area termed "Lobster District A", which is the area seaward from the offshore lobster boundary line - 50 nautical miles from the geographical base line for the 12 mile limit. This district extended along the entire outer portion of the Scotian Shelf.
In 1970, the US government imposed restrictions on the importation of swordfish due to increasing consumer standards on mercury levels in food products. This approach negatively affected the Canadian swordfish longline fishery, which exported the majority of its landings to the US market. In an effort to provide an alternative fishery option to the Canadian swordfish longline fleet, the Canadian government offered an opportunity to the 56 swordfish longline licence holders, predominantly based in Southwest Nova Scotia (SWNS), to fish offshore lobsters. However, few of the swordfish vessel licence holders opted to acquire an offshore lobster licence and, by 1972, only six swordfish vessels had entered the new fishery, with two additional licences entering the fishery in 1976. The awarding of the two additional licences caused serious reservations among the SWNS inshore lobster industry as concerns were expressed that the offshore effort may negatively impact the viability of the inshore lobster fishery.
The Canadian offshore lobster fishery initially occurred on the known lobster grounds of southern Georges Bank. This provided an obvious geographical separation between the inshore and offshore fleet activity. Exploratory efforts indicated concentrations of lobster along the eastern and southwestern portion of Browns Bank which contributed to offshore catches from all areas increasing to 678 tonnes (t) by 1976. Since many inshore fishermen believed that the offshore harvesting effort could be disrupting the migration of lobsters to the inshore grounds, they expressed serious concerns on the impact that this new offshore lobster effort may have on their established fishery. The average landings for inshore SWNS lobster decreased from 4036 t during 1970-1976 to 3120 t for the period of 1976-1980.
1.2.2. Restrictions: 1976
While the inshore lobster fleet's concerns of the potential impact of the offshore lobster fleet on lobster migrations could not be supported with the data available at the time, DFO responded by applying additional restrictions on the offshore lobster fishery. These restrictions included: (1) freezing the number of offshore lobster licences at eight, (2) limiting the number of traps at 1000 traps/vessel, (3) applying a 10 month season (to be chosen by the vessel owner) and (4) a 408 t Total Allowable Catch (TAC) on the 4X portion of Lobster Fishing Area (LFA) 41, which included the area closest to the inshore fleet, Brown's Bank area. Only six of the eight licences were permitted to fish in this part of the offshore area, with the remaining two licences restricted to Georges Bank.
All eight licences had fishing access to Georges Bank, including 5Ze, with no quota limits.
1.2.3. Closed Area: 1979
In 1979, DFO established a rectangular regulatory "closed" area on Browns Bank, identified as LFA 40, to protect lobster brood stock (see reference maps, Illustrations II and III). The closure continues to remain in effect, encompassing all portions of the Bank shallower than 50 fathoms and straddles the inshore/offshore line with approximately 57% of its area in LFA 34 and 43% in LFA 41. This closure did not affect other gear sectors at that time.
1.2.4. The "Hague" Line Affects the Fishery: 1984
During the period of 1977-1984, the 408 t TAC remained in effect. In October 1984, an International Court of Justice (ICJ) decision established the official boundary between Canada and the US in the Gulf of Maine known as "the Hague Line".
The ICJ ruling subsequently displaced the American offshore lobster effort from areas now defined as Canadian waters, principally in Crowell Basin and Georges Basin. Average annual American catches from these two combined areas were estimated at 200 t. The Canadian offshore lobster allocations were based on: (1) the 4X 408t TAC; (2) the average annual Canadian 5Z (Georges Bank, Georges Basin and part of the Northeast Channel) lobster catches; and (3) 100t from the estimated American catch from Crowell and Georges Basins and Georges Bank.
1.2.5. Enterprise Allocation Program Introduced: 1985/86
The combination of (1) a small marginally profitable offshore lobster fleet, (2) a major trans-boundary ruling by the ICJ in 1984 and (3) increasing conservation and economic concerns from the inshore fleet relating to impact of this fishery on their own fishery, generated an environment requiring a collaborative conservation strategy involving DFO and the offshore lobster fleet. In response, the Offshore Lobster Advisory Committee (OLAC) was formed in 1985. This Committee was originally comprised of the offshore lobster licence holders, the Nova Scotia Department of Agriculture and Fisheries and DFO.
In 1986, OLAC recommended an initial three-year trial Enterprise Allocation (EA) Offshore Lobster Management Plan for this fishery, which provided licence holders with the equivalent of transferable quotas. During this period, the TAC was established at 720t and a DFO economic analysis indicated that an allocation of 12.5% of the TAC (90t) to each of the 8 vessel licences was sufficient to support a vessel replacement program.
The effort control measures adopted at this time included: (1) a TAC of 720t, (2) the number of licences limited to 8, with an individual vessel licence quota of 90t, (3) specific vessel trap limits, and (4) an October 16th – October 15th season for optimizing market quality requirements.
1.2.6. Present Era: Integrated Fishery Management Plan
In October 1995, DFO announced that access to the Canadian offshore lobster fishery would be based on the following provisions: (1) that the 1989/90 EA Program and the IFMP be extended until October 15, 2000, and (2) that the previous vessel licence trap limit provisions be rescinded.
During the period from October 16, 2000 to the date of implementation for this plan, the fishery operated under the auspices of the 2000 Draft IFMP.
1.3. Current Participants
There has been no change in the number of licences in this fishery since 1975. Currently, the total of eight licences is held by one company, Clearwater Seafoods Limited Partnership (CSLP), as shown in Table 1. The licences are issued by DFO's Licensing Office for Maritimes Region.
Table 1: Licence Distribution in the Offshore (4X and 5) Lobster and Jonah Crab Fishery
Licences
Lobster Allocation
Jonah Crab Allocation
CSLP
8
12.5% of TAC - (90t) per licence
720t
100% of TAC
540t
Total
8
720t
540t
1.4. Location of the Fishery
Fishing occurs within the boundaries of the "offshore lobster area" known as LFA 41, which is described in the Atlantic Fishery Regulations. LFA 41 extends from the Hague Line on Georges Bank to the Laurentian Channel off Cape Breton; however, all traditional offshore lobster and Jonah crab commercial fishing occurs on five major grounds: Georges Bank (outer shelf and upper slope), Georges Basin, Crowell Basin, Southeast Browns Bank (outer shelf and upper slope east of the Northeast Channel) and West Browns, all within NAFO Divisions 4X and 5Ze. See reference map, Illustration III.
Through the years, the offshore lobster industry periodically landed some Jonah crab as a by-catch to the lobster fishery. In the latter part of 1995, a proposal from the offshore lobster industry to land Jonah crab on a regular basis was approved, licences were issued, and a TAC of 720 t set. The fleet is limited to a male only Jonah crab fishery with a minimum size limit of 130 mm carapace width (CW). The gear type in use is an offshore lobster trap. A program funded by industry provides samplers for the collection of at-sea biological samples. The industry also provides fishery data through completion of logbooks detailing catch and effort information.
Fishing for lobster and Jonah crab under this plan is restricted to the NAFO Divisions 4X and 5Ze within LFA 41. However, fishing access for these species to LFA 41 areas outside 4X and 5Ze remains dependent upon agreement between licence holders and DFO subject to the requirements of the New Emerging Fisheries Policy.
1.5. Time Frame of the Fishery
The quota-year has varied over the history of the fishery. It was annual (January to December) up to 1984, October 16th to October 15th in the period of 1985 to 2004, and then annual again up to the present. Higher TACs in 1985-86, 2004-05, and 2007 were due to extended seasons during the transitions to new quota periods.
Specific changes in season remain subject to DFO approval pending consultations with licence holders.
1.6. Landings
Canadian offshore lobster landings increased in 1985-86, following the removal of American effort from Canadian fishing grounds and the introduction of the higher TAC. During this period, the introduction of larger vessels increased the fleet's fishing agility, enabling vessels to operate in more than one area during a trip and the flexibility to move trap gear between the areas in response to changing catch rates.
Table 2 summarizes the historical catch information for this fishery. It provides the landings on an annual basis, either by seasonal or by calendar year, depending on the source of the data (see "Notes" appended to the table). In years when the TAC was not caught, it was likely due to problems with the logistics of the harvesting operations and not related to a resource problem, i.e. the fishing effort was relatively low.
Table 2: Landings from the Offshore (4X and 5) Lobster and Jonah Crab Fisheries
Year
1971-80* Avg.
1981-90* Avg.
1990-94**
1994-95**
1995-96**
1996-97**
1997-98**
Lobster TAC
-
-
720
720
720
720
720
Lobster
504
569
640
723
722
673
621
Jonah
39
356
708
702
Year
1998-99**
1999-00**
2000-01**
2001-02**
2002-03**
2003-04**
2004-05***
Lobster TAC
720
720
720
720
720
720
1008
Lobster
590
720
718
726
718
721
1008
Jonah
698
690
727
597
313
172
119
Notes:
* Annual = Jan-Dec.
** Season landings = Oct. 16-Oct. 15
*** Quota increase due to season changes.
1.7. Market and Economics
1.7.1. Markets
Offshore lobster is primarily sold live to the US market. Other important markets for Nova Scotia live lobster are Europe and Japan. The fluctuations of the exchange rate of the Canadian dollar compared to the US, European Community and Japanese currencies have a continuing impact on prices and markets.
1.7.2. Fishery Economics
The stabilized TAC and EA program improved the investment climate for vessel replacement and provided companies with flexibility to optimize their harvesting and marketing operations.
While the offshore lobster TAC has remained steady at 720 t since 1985, the addition of an offshore Jonah crab fishery enhanced the overall economic viability of the fishery.
EAs have demonstrated that, over time, conservation and economic benefits can be achieved as fleet fishing capacity, effort and costs are balanced with the long-term average yield of the resource. 
One positive impact of the EA program was a reduction in fishing effort by the offshore lobster fleet. From 1984 to 1993, there was a steady reduction in the number of vessels used and a downward trend in the number of days fished per year by the offshore lobster fleet.   
1.8. Consultative Process
1.8.1. The Scientific Regional Advisory Process (RAP)
DFO will continue to coordinate the provision of scientific advice on the status of the offshore lobster and Jonah crab stocks through periodic Regional Advisory Process (RAP) consultations. These consultations involve industry stakeholders, provincial government and DFO science and Fisheries Management staff.
1.8.2. The Offshore Lobster and Jonah Crab Advisory Committee (OLJCAC)
The name of this plan has been changed to the "Offshore Lobster and Jonah Crab Integrated Fishery Management Plan", which reflects the inclusion of Jonah crab as a directed offshore fishery with a TAC and licence allocations. The Offshore Lobster and Jonah Crab Advisory Committee (OLJCAC) is the consultative forum for all issues affecting the offshore lobster and Jonah crab fishery. Meetings of this Committee are open to the public. The OLJCAC membership list and terms of reference are attached as Appendices I and II. The Committee is chaired by a representative of DFO and will provide direction to the Offshore Lobster and Jonah Crab Management Board.
1.8.3. The Offshore Lobster and Jonah Crab Management Board (OLJCMB)
Similarly, the name of the Management Board has been changed as identified in 1.8.2. The Offshore Lobster and Jonah Crab Management Board (OLJCMB) membership is comprised of an equal number of licence holders and DFO personnel. The purpose of the OLJCMB is to oversee and direct the implementation of the offshore lobster and Jonah crab IFMP.
The terms of reference, which contain the functions and responsibilities of the OLJCMB, are contained in Appendix III.
1.8.4. Fishery Management
The overall management of this fishery is premised on principles of collaborative co-management. Public review and consultation remain part of the process in terms of both the scientific advice on the stocks and the management measures adopted. Surveillance approaches by the Department are, of necessity, less open; however, where opportunities arise for co-operative monitoring, reporting and refining of methods, these will be utilized. Enhanced scientific, management and surveillance measures may be adopted during the period of this IFMP via joint DFO-industry approaches which may involve cost-sharing.
Specific controls to limit harvesting to ensure sustainability of this fishery, and the adjacent inshore fishery, are utilized. Where possible, these are adjusted to reflect the economic objectives of the industry, such as with the change in fishing season. The individual management measures are outlined in a later section of this plan.
1.9. Harvesting Controls: TAC, the Number of Licences and Carapace Size
The offshore lobster and Jonah crab fishery is managed primarily by a combination of controls including (1) limiting the amount of lobster and Jonah crab that can be harvested through the use of an annual TAC, (2) a minimum lobster carapace length of 82.5 mm, and minimum carapace width for male only Jonah crab of 130 mm, and (3) limited number of licensed vessels. 
Since sufficient data to determine a fishable biomass is not available, the current offshore lobster and Jonah crab TACs are predominantly based on historical landings and financial viability. When the first offshore lobster TAC was established in 1976 at 408 t for the 4X portion of the commercial zone, a vessel quota existed, with each vessel having an equal quota; that principle continues to remain an integral part of this plan.
While accurate estimates of population biomass are still not available for the offshore lobster and Jonah crab fishery, DFO scientists have monitored additional indicators of fishing pressure, including catch rates, size structure of the catch and geographic location of the harvest, in addition to overall landings. The indicators suggest that the offshore lobster fishery is removing a low percentage (estimate of 15%-25%) of the available lobsters.
While changes in exploitation rates for the offshore lobster and Jonah crab fisheries may be considered, none are envisioned at this time until more accurate estimates of population biomass are determined.
2. Lobster and Jonah Crab Stock Status
2.1. Lobster Stock Status
2.1.1. Lobster Biology
Lobsters, like shrimp and crabs, belong to a group of animals called crustaceans. They have their skeleton on the outside of their bodies (exoskeletons) and must shed it to grow, a process called moulting. Very young lobsters moult 3-4 times a year, increasing 50% in weight and 10-15% in length with each moult. In the Gulf of Maine, lobsters take 8 or more years to reach legal size at 82.5 mm carapace length (CL). At that size, they weigh approx. 0.45 kg (1 lb.) and moult once a year. Larger lobsters moult less often, with a 1.4 kg (3 lb.) lobster moulting every 2-3 years. The largest lobster ever reported was 20 kg (44 lb.), estimated to be 40-65 years old.
Off southwestern Nova Scotia, lobsters mature between 95 and 100 mm CL at an average weight of 0.7 kg (1.5 lb.). The mature female mates after moulting in midsummer, and the following summer produces eggs that attach to the underside of her tail. The eggs are carried for 10-12 months and hatch during July and August. The larvae spend 30-60 days feeding and growing near the surface of the water before settling to the bottom and seeking shelter. For the first 2-3 years, lobsters remain in or near their shelter to avoid the small fish that feed on them. As they grow and have less chance of being eaten, they spend more time outside the shelter. At this point, they become more catchable by lobster traps.
2.1.2. Lobster Distribution
Lobsters are found in coastal waters from southern Labrador to Maryland, with the major fisheries concentrated in the Gulf of St. Lawrence and the Gulf of Maine. Though lobsters are most common in coastal waters, they are also found in deeper, warm water areas of the Gulf of Maine and along the outer edge of the continental shelf from Sable Island to off North Carolina. Lobsters make seasonal migrations, moving to shallower waters in summer and to deeper waters in winter.
Lobsters are present in the offshore areas of the western Scotian Shelf and Georges Bank due to the presence of the warm slope water which keeps the slope and deep basins in the Gulf of Maine warm year-round. This warm deep water is not found on the eastern Scotian Shelf, in the Gulf of St Lawrence or off Newfoundland.
Lobster stock structure in the Gulf of Maine remains unknown. The current hypothesis is that the Gulf of Maine lobster population can be viewed as a metapopulation, which means there are a number of sub-populations linked by movements of larvae and adults; however, the nature and degree of these linkages is not known. The natural "boundaries" of these sub-populations is not known and do not correspond to the 50-mile offshore lobster boundary line. This line has created an artificial boundary that divides part of the concentration around, and west of Browns Bank, between the inshore and offshore fisheries.
Larvae and adults are exchanged between areas but this does not necessarily imply a dependency of one area on another. Information available at present is insufficient to either support or to disprove the existence of a definite linkage between lobsters on the offshore banks (Browns and Georges) and the large near-shore populations. It has been suggested that if a link does exist it would most likely be through exchange of larvae from Browns Bank and not from Georges Bank or the upper slope of the Scotian Shelf. Modeled larval drift shows strong dependence upon the vertical and horizontal release positions. Wind direction has an important effect on the particle drift tracks, especially those particles released within the top 5m. The model does not yet include realistic time-dependent winds or any life history strategies of the lobster larvae including vertical migration, depth-dependent stages, temperature-dependent stage duration, or possible directional swimming of stage IV larvae.
In the past, it was often assumed that recruitment was restricted to shallow coastal regions, but submersible observations and data from scientific trawl surveys indicate that successful larval settlement likely occurs in the deep water basins of the Gulf of Maine and on the shallow areas of Browns and Georges Banks.
2.1.3. Lobster Migrations and Depth Preferences
Lobsters make seasonal migrations to shallower waters in summer and deeper waters in winter. Over most of their range, these movements vary from a few kilometres to 20 km. However, in the Gulf of Maine, the outer continental shelf lobsters undertake long distance migrations of tens to hundreds of kilometres. Tagging studies have shown that at least some of these lobsters return to the same area each year. Offshore lobster tagging shows seasonal migrations from the upper continental slope and outer basins of the Gulf of Maine onto the outer edge of the shelf to the shoals of Browns and Georges Bank. Migrations may be undertaken to optimize the temperature to which lobsters and their eggs are exposed, to avoid shallow water during stormier winter periods and to migrate to areas optimal for hatching eggs and either retention or export of larvae. The triggers for these migrations are not certain.
Extensive published literature on lobster movement, as revealed by mark-recapture techniques, contributes to our present understanding of lobster stock structure in the Gulf of Maine. Most published studies have used broad size categories (e.g., <95mm; > 95mm CL) to analyze movement. Long-distance movements of greater than 50 nautical miles (92.6 km) are generally restricted to large lobsters, and may involve recaptures up to 5 years following release.
There is evidence for along-shore movement in the nearshore, as well as for dispersal from nearshore and midshore release sites off SWNS, and from the Bay of Fundy to offshore and US fishing grounds. Although one US tagging study showed significant movement occurred from Jordan Basin, but not Crowell Basin, into nearshore areas, there is generally little evidence for return movement to the nearshore following offshore dispersal. Seasonal movements between the tops of the offshore banks and deeper slope and basin areas occur, including indications of long-distance return movement within the offshore area.
Quantitative estimates of exchange rates between different parts of the Gulf of Maine cannot be given at this time. The mark-recapture approach used in historical studies does not permit discrimination between residences and return migrations after lengthy periods at large, except where intervening recaptures of the same individual lobster are involved. The origin of the animals that are tagged in any one location is unknown. Determining the proportion of animals in the population that make long distance movements is confounded by regional difference in the reporting rate of recaptures and the fact that where local fisheries are intense, there is a low probability that legal-sized animals survive to move long distances. The closed season in LFA 34 from June to November poses a problem in that summer movement into nearshore areas would not have been detected in these earlier studies.
2.1.4. Lobster Reproductive Potential
The offshore fishery has been managed conservatively in order to preserve a high reproductive capacity. The TAC and the closed area of Browns Bank were designed to preserve the reproductive potential of what has been perceived as a potential brood stock for the larger, more intensively fished inshore fishing grounds. This strategy appears to have been successful. The offshore size structure, with a high percentage of mature animals, has been preserved; the offshore landings have remained stable and the offshore fishery has had no discernible negative impact on the inshore fishery.
The median size of lobsters in the offshore catch is greater than the size at which 50% of the females mature (95 mm CL) and thus a high proportion of the females caught have had the opportunity to breed. This contrasts with the coastal inshore fisheries where the median size in the catch is below the size of maturity and only a small percentage has the opportunity to breed once.
While the reproductive potential of the offshore has been preserved, the actual reproductive level and egg production in relationship to the overall Gulf of Maine complex remains unknown. More information on the mean lifetime egg production of females and overall population size is needed to determine this.
2.2. Species Interactions and Interactions with Other Fisheries
2.2.1. Other Crustaceans
Lobsters co-occur with other crustaceans of commercial value, most notably Jonah crab (Cancer irroratus), rock crab (Cancer borealis) and deep sea red crab (Chaceon quinquedens). While Jonah crab co-occur in shallower waters and are either caught as a directed fishery or as a bycatch of lobster fisheries red crab generally exist in greater water depths than commercial lobster distributions and rarely make up a significant portion of bycatch.
2.2.2. Predation on Offshore Lobsters
During their first four to five years, lobsters remain in or near their chosen shelter to avoid predation from small fish and crabs. Small lobsters are preyed upon on by many fish species including sculpin, cunners and skate, and by crabs and other opportunistic feeders. Larger lobsters are safe from all but the largest predators; however, all lobsters are most vulnerable immediately following the moult when their shell is still soft.
2.2.3. Food Sources for Lobsters Offshore
Lobsters are both active and opportunistic feeders. They catch live fish, feeding on crabs, clams, mussels, scallop, various gastropods, marine worms, sea urchins, starfish and small amounts of marine plants, and scavenge on dead fish and other organisms.
2.3. Lobster Stock Assessment
Stock status assessments are based on trends in landings, the size structure in the commercial catch from at-sea sampling and catch rate (CPUE) calculated from compulsory daily logbooks. The assessments are published on the website of the Canadian Science Advisory Secretariat (/csas-sccs/index-eng.htm).
Landings have remained relatively stable since the new TAC and season were established in 1985-86. In contrast, adjacent LFA 34 has had a 5 fold increase in its landings over the same period. The offshore fishery harvests a wide size range that includes more than 10 moult-classes compared to the nearshore fisheries in which 70-80% of the landings are from the immature newly recruited first moult group. With fishing pressure spread over many sizes, the landings should not be subject to year to year variations in recruitment. Short-term variations in landings are believed to be due more to changing distribution, catchability and effort, than to changes in overall abundance.
2.3.1. Gulf of Maine (LFA 34-41) Lobster Landings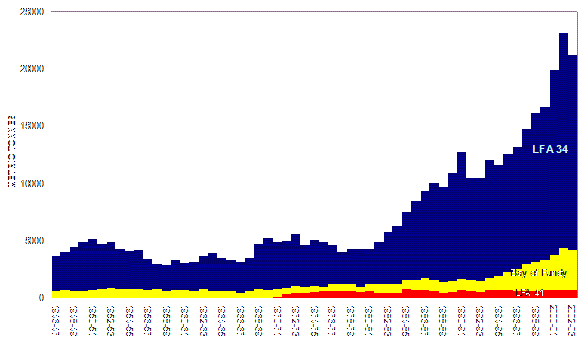 Table 3: LFA 41 (4X and 5) Offshore Lobster Catch by Area

| | | | | | | | | |
| --- | --- | --- | --- | --- | --- | --- | --- | --- |
| Season | Crowell Basin | SW Browns | Georges Basin | SE Browns | Georges Bank | Total | TAC | 4W (Experimental) |
|  1985-86* | 71 | 180 | 261 | 201 | 137 | 850 | 870* | 0 |
| 1986-87 | 74 | 136 | 179 | 143 | 185 | 717 | 720 | 0 |
| 1987-88 | 78 | 133 | 150 | 99 | 118 | 578 | 720 | 0 |
| 1988-89 | 80 | 114 | 37 | 57 | 114 | 402 | 720 | 0 |
| 1989-90 | 94 | 180 | 62 | 101 | 95 | 532 | 720 | 0 |
| 1990-91 | 78 | 222 | 188 | 105 | 120 | 713 | 720 | 0 |
| 1991-92 | 81 | 193 | 128 | 75 | 132 | 609 | 720 | 0 |
| 1992-93 | 101 | 130 | 104 | 75 | 134 | 544 | 720 | 0 |
| 1993-94 | 104 | 166 | 110 | 151 | 169 | 700 | 720 | 0 |
| 1994-95 | 126 | 213 | 83 | 177 | 118 | 717 | 720 | 0 |
| 1995-96 | 123 | 190 | 112 | 186 | 110 | 721 | 720 | 0 |
| 1996-97 | 84 | 141 | 112 | 188 | 145 | 670 | 720 | 0 |
| 1997-98 | 79 | 160 | 94 | 144 | 145 | 622 | 720 | 0 |
| 1998-99 | 65 | 84 | 106 | 132 | 161 | 548 | 720 | 0 |
| 1999-00 | 113 | 154 | 146 | 141 | 165 | 719 | 720 | 9 |
| 2000-01 | 138 | 203 | 167 | 98 | 108 | 714 | 720 | 0 |
| 2001-02 | 126 | 252 | 155 | 91 | 105 | 729 | 720 | 0 |
| 2002-03 | 166 | 239 | 127 | 104 | 83 | 719 | 720 | 0 |
| 2003-04 | 100 | 218 | 163 | 146 | 97 | 724 | 720 | 0 |
| 2004-05 | 75 | 316 | 207 | 222 | 188 | 1008 |  1008* | 0 |
The downturn in quota year landings in 1997-98 and 1998-99 corresponded to a period when cold Labrador slope water extended down the slope and into the basins. During the autumn of 1997, and winter of 1998, the warm slope waters adjacent to the continental break along the Scotian Shelf and the Gulf of Maine was replaced by a colder and less saline water mass known as Labrador Slope Water. Temperatures dropped by 2-4 degrees Celsius along the slope, depending upon location and depth. By March of 1998, the colder Labrador Slope Water had been traced beyond the southern flank of Georges Bank. Catch rates in the offshore lobster fishery declined during this period of time but recovered when the warm slope waters returned in late 1999.
The cold water events are related to a large oceanographic event call the North Atlantic oscillation. Throughout the 1970-90's warm water conditions have prevailed, but during the 1960's there was an extended period of cold water temperatures in the basins of the Gulf of Maine.
2.3.2. Size Structure of the Commercial Lobster Catch
The size structure has remained relatively stable on most grounds (Georges Bank, SE Browns and Georges Basin) since the fishery began in 1972. The largest median size occurs on Georges Bank (122 mm CL), followed by Southeast Browns (120 mm CL) and the smallest in Southwest Browns (110 mm CL). Sizes of lobster from Southwest Browns Bank and Crowell Basin are more variable. The variation appears to be due to a larger proportion of the catch in the smaller sizes though no significant change was noted in the general distribution at larger sizes. There is seasonal variation in the size structure of these areas that border LFA 34 and the USA fishery. The shift in size structure could result from a number of causes, such as: seasonal movement of animals through the grounds, change in size related catchability due to environmental conditions, an increase in recruitment as observed in LFA 34, the Bay of Fundy fishery and adjacent American waters, or subtle changes in fishing practices, areas and gear. The potential impact of these factors on the size structure is not known.
The overall long-term stability in the size structure could be due to a combination of several factors:
The fishery may be having little impact on the population.
The size structure is a dynamic response to life history movements.
The stability is related to catchability and trap selectivity, which may mask changes in the population size structure.
2.3.3. Prospects for the Offshore Lobster Fishery
For the short term, there are no indications of significant changes in landings. For the longer term, changes in overall Gulf of Maine recruitment patterns and large scale oceanographic trends affecting bottom temperature could affect catch rates and landings. The goal of maintaining a high reproductive potential will occur by sustaining a fishery based on a wide size range and ensuring a high percentage of the population breeds before capture.
2.4. Jonah Crab Stock Status
2.4.1. Jonah Crab Biology
Very little biological information exists for Jonah crab in waters off Nova Scotia. Knowledge of Jonah crab life history is geographically limited to waters off New England and Chesapeake Bay. In Norfolk Canyon, off the mouth of Chesapeake Bay, Virginia, males are mature at 90-100 mm CW and female Jonah crabs mature at 85 mm CW. Preliminary analysis of Jonah crab maturity on the Scotian Shelf has shown that morphometric (functional) maturity of 50 % of the males examined occurred at 128 mm CW. This size at maturity is much larger than the previous assumption of 110 mm CW. The estimated size of 50% maturity for females occurred at 92 mm CW.
Males can reach a maximum CW of approximately 180 mm with a weight of 0.9 kg. Females usually do not exceed 150 mm CW and 0.5 kg in weight. Ovigerous females as small as 65 mm CW have been reported on the Scotian Shelf. Ovigerous females have been found during August and September in Maine and in mid-July in Narragansett Bay. The spawning period in the Middle Atlantic Bight is suggested to be during late winter to early spring.
2.4.2. Jonah Crab Distribution
Jonah crab can be found from Newfoundland to Florida, and in the Bermudas, at depths ranging from the intertidal to 800 m. Off Nova Scotia the crabs are found primarily at depths of 50-300 m and temperatures of 8-14 oC. The habitat occupied by Jonah crab changes along its geographical range from rocky substrates in Narragansett Bay and off the coast of Maine, to silt and clay off the continental slope. Inshore movement from spring through fall, followed in winter by emigration to deeper, warmer waters have been reported off Rhode Island. Size and sexual segregation with depth were reported in Norfolk Canyon where smaller-sized (<30 mm CW) females were dominant at depths less than 150 m, and males were most abundant at depths over 150 m.
2.5. Species Interactions and Interactions with Other Fisheries
2.5.1. Other Crustaceans
Jonah crab co-occurs with other crustaceans of commercial value, most notably lobster, with some overlap with deep-sea red crab and snow crab. Deep-sea red crabs generally occur in waters deeper than commercial Jonah crab distributions and rarely make up a significant bycatch.
2.5.2. Predation on Jonah Crab
Little is known about predators of Jonah crabs. At small sizes they are preyed upon on by many fish species including sculpin, cunners, skate, lobsters, other crabs and other opportunistic feeders. Larger crabs would have fewer predators. At all sizes they are most vulnerable immediately following the moult while their shell is still soft.
2.5.3. Food Sources for Jonah Crab
The Jonah crab mainly feeds on shellfish such as mussels, snails and barnacles, whose shells are easily crushed by the claws, echinoderms and polychaetes. They will also scavenge on dead fish or leftovers from lobsters or other predators.
2.6. Jonah Crab Stock Assessment
The last assessment of the offshore Jonah crab fishery was in 2000 (SSR C3-68 (2000)). Since the 1960s, Jonah crab stocks have been exploited as a trap by-catch to inshore and offshore lobster fisheries. Accurate landing figures are not available from these early fisheries. In the early 1980s, an experimental Jonah crab fishery concentrating in LaHave and Emerald Basins on the Scotian Shelf lasted only two years. Average catch rates were 6.6 kg/trap haul (th) in 1983 and 13.3 kg/th in 1984, before poor economic conditions resulted in the fishery closure. The last directed research trapping surveys for Jonah crab were conducted in 1981 prior to the Jonah crab fishery of 1983 and 1984.
2.7. Offshore Jonah Crab Landings
Landings rose rapidly during the 1995-96 and 1996-97 seasons and overall landings remained high until 2000-01 (698-751 t). Landings began to decline in 2001-2002 and were 172 t in 2003-04. Individual areas indicated peak increased catches and declines at different times.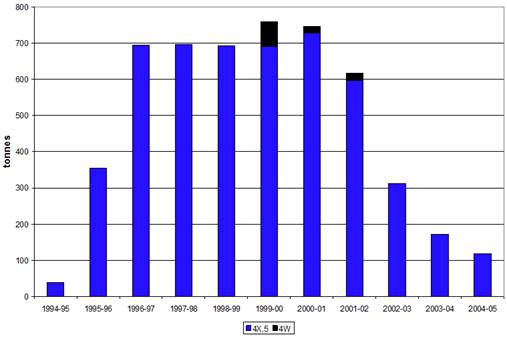 Table 4: Jonah Crab Landings by Area within LFA 41 (4X and 5)

| | | | | | | | | |
| --- | --- | --- | --- | --- | --- | --- | --- | --- |
| Season | Crowell Basin | SW Browns | Georges Basin | SE Browns | Georges Bank | Jonah Crab Total | TAC mt | 4W (Experimental) |
| 1994-95 | 0 | 6 | 0 | 2 | 31 | 39 | 720 | 0 |
| 1995-96 | 14 | 25 | 3 | 84 | 230 | 356 | 720 | 0 |
| 1996-97 | 161 | 74 | 26 | 125 | 322 | 708 | 720 | 0 |
| 1997-98 | 316 | 70 | 85 | 136 | 95 | 702 | 720 | 0 |
| 1998-99 | 296 | 168 | 88 | 99 | 47 | 698 | 720 | 0 |
| 1999-00 | 233 | 86 | 28 | 233 | 110 | 690 | 720 | 69 |
| 2000-01 | 299 | 73 | 15 | 222 | 118 | 727 | 720 | 19 |
| 2001-02 | 157 | 88 | 10 | 234 | 108 | 597 | 720 | 19 |
| 2002-03 | 78 | 42 | 24 | 96 | 73 | 313 | 720 | 0 |
| 2003-04 | 55 | 13 | 6 | 76 | 21 | 172 | 720 | 0 |
| 2004-05* | 37 | 32 | 7 | 29 | 14 | 119 | 720 | 0 |
2.8. Prospects for Offshore Jonah Crab Fishery
The recent steady decline in Jonah crab landings is of concern, but the cause is unknown. Further analysis of catch rates and environmental conditions is required before conclusions can be made.
2.9. Monitoring and Research Programs: (Proposed)
At-sea samples
Maintain the regular at-sea sampling program but institute new procedures to enhance improved and more representative coverage of the fishery in both space and time.
Sampling of commercial traps for size frequencies of lobster and crab
To improve the coverage of the size frequency data, initiate a program for fishers to measure and record sizes of lobsters and crabs in a fixed number of traps. These traps are fished each trip and will provide information on sizes between the larger scheduled at-sea samples.
Seasonal moult condition and blood protein levels
Data is collected by CSLP on blood protein and moult stages of lobster. It is proposed that a program be developed which would allow this data to be integrated into the DFO science program.
Temperature monitoring
There are questions related to the large scale oceanographic events that may affect the lobster fishery. One of these is the warming or cooling of the deep waters in relationship to the North Atlantic Oscillation (NAO). One of the consequences of shifts in the NAO is a cooling or warming of the slope and basin waters. During the 1970s to present, we have experienced generally a positive NAO with warm water along the slope and in the basins of the Gulf of Maine. There have been negative years, as in 1998, and the negative consequences of those years to the offshore catch rates are clear from the data. Of concern is that there have been decadal periods with negative NAO and the result was cold water conditions in areas which are presently important fishing areas. During the cold periods lobster distribution would likely be very different and its productivity may be lower, making it more sensitive to fishing pressures.
With gear set along the slope, and in the basins, the offshore fleet offers a platform for monitoring the temperature conditions year round. It is proposed that a regular and systematic deployment of mini-log recorders and archiving of data be undertaken.
Juvenile settlement areas
Questions continue on whether or not there are Juvenile settlement areas and, if so, are they located in deep water or on the Banks? It was once thought that there was no offshore settlement, however, it now appears it exists, but its size and importance is not known. It is proposed that special juvenile traps be deployed with the fishing gear and all contents of these traps be measured and recorded each trip.
Movement of crabs (Tagging)
Movement and the degree of redistribution of Jonah crab are important in interpreting the catch rates and year to year changes in abundance.
3. Current Research Issues
3.1. Browns Bank Closed Area
The Browns Bank closed area was implemented in 1979 in an effort to protect an important brood stock. While it is known that mature lobsters migrate onto this Bank in summer and that there are high levels of all stages of larvae, the presence of late stage larvae and juvenile size lobsters on the Bank suggest that larval settlement occurs in the vicinity of this bank.
Although this closed area provides limited protection to mature animals, since a major portion of lobsters migrate in and out of the closed box, it may provide enhanced protection to immature lobsters that seldom migrate.
Approach:
Identify distribution and potential size of juvenile portion of the population throughout Brown's Bank to determine its importance in recruitment.
3.2. Exploration for Offshore Jonah Crab and Lobster in LFA 41 NAFO Division 4W
During the period of 2000 to 2002, the offshore Jonah crab licence holders conducted extensive experimental surveys for lobster and Jonah crab under the auspices of the Emerging Fisheries Policy, 2001 in NAFO Division 4W to the 61° 21' West meridian. The experimental Jonah crab surveys involved 75 trips, during a three-year period, and were conducted with the direct participation of the licence holders in association with DFO Science and Fisheries Management staff.
The survey project temporarily ceased in the fall of 2002 when Jonah crab catch rates declined to a level experienced by the 4X offshore Jonah crab fishery.
The detailed results and recommendations resulting from the three-year experimental surveys are documented in the Javitech Ltd. report, Review and Analysis of the Offshore Jonah Crab Fisheries in Division 4W During 2000 to 2002.
DFO remains committed to support the recommendations derived from the Javitech report through the continuation of the experimental surveys in NAFO Division 4W with the original offshore Jonah crab licence holders.
The future resumption of these surveys in LFA41 - 4W is anticipated to occur when catch rates in the 4X area indicate improvement beyond those experienced in recent years.
4. Long-term Objectives for the Fishery (Appendix IV, May 2011)
The long-term objectives for this fishery are:
to harvest at a conservative, sustainable level, based on sound scientific advice that will continue to protect the offshore lobster and Jonah crab resources;
to harvest at a level that will continue to protect the adjacent inshore lobster stocks that may be biologically linked to the offshore stock(s);
to protect the offshore lobster and Jonah crab fishery from exploitation pressures arising in adjacent LFAs (inshore Canadian and American) which may affect the LFA 41 fishery;
to maintain the long-term financial viability of the existing fleet;
to further increase industry's level of participation in the management of this resource to benefit Canadians by actively including the industry in ongoing research and fishery management;
to minimize any adverse environmental effects of the fishing methods in accordance with DFO's Ecosystem Approach to Fisheries Management;
to address other domestic considerations including:

the exploration of the lobster resources in the unfished portion of LFA 41 to determine whether there is a commercial abundance of lobster; and
the resolution of real and potential gear conflicts with other domestic fisheries.

to address international considerations including:

the effects of direct and bycatch fisheries on offshore lobster and Jonah crab by various gear sectors on the US side of the Hague line;
gear conflicts detrimental to the Canadian offshore lobster and Jonah crab fishery as a result of foreign vessel operation in LFA 41 waters; and
the assurance that the elements of the IFMP for LFA 41 will continue to support the marketing initiatives for offshore Canadian lobster wherever possible.
5. General Management Objectives (Appendix IV, May 2011)
5.1. Conservation/Sustainability of the LFA 41 Resource (Appendix V, May 2014)
Licence holders have accepted the definition of conservation from the Fisheries Research Conservation Council (FRCC) in its 1995 report Lobster conservation ensures that the fullest sustainable advantage is derived from the resource and that the resource base is maintained.
The overall objective is to ensure the continuation of a biologically sustainable offshore lobster fishery in its traditional area off SWNS through scientifically-based management plans coupled with appropriate enforcement, monitoring and regulatory measures. To date, this has been accomplished without a scientific estimate of the fishable biomass.
5.2. Protection of Adjacent Inshore Fisheries
An additional objective in managing the commercial offshore lobster fishery is to continue to protect adjacent lobster stocks, which may be biologically dependent on or interdependent with the LFA 41 lobster resources.
Although the management measures adopted for the offshore lobster fishery have included measures to protect the adjacent inshore fisheries, concern has been expressed relating to the potential impact of inshore effort along the line separating LFA 34 from LFA 41 on the offshore fishery. DFO will monitor the impact of both fisheries on one another and ensure the involvement of both the offshore and inshore fleets in discussions with respect to management of both fisheries.
The offshore fishery adopted the minimum legal size of 82.5 mm and agreed to return all v-notched females to the water.
Canada will continue to assess impacts on the transboundary offshore lobster resource on Georges Bank resulting from both US and Canadian effort adjacent to the Hague line.
5.3. Maintain the Long-term Viability of the Existing Fleet
Future changes in the established offshore lobster and Jonah crab fishery shall ensure that the viability of the existing licences is not threatened (excepting for conservation needs related to stock protection). Should additional resource in LFA 41 be identified, on the commercial grounds or elsewhere, the OLJCMB will present recommendations to the OLJCAC for consideration.
5.4. Increased Movement towards Co-management of this Fishery
Collaborative co-management will continue to be applied through the application of the OLJCMB and the OLJCAC.
5.5. Environmentally Responsible Fishing
The offshore lobster fishery will be conducted in accordance with the Fisheries Act and the Oceans Act and their respective Regulations, applying the best fishing practices identified by DFO via the OLJCAC and the OLJCMB. This fishery will continue to incorporate ecological measures, such as trap designs, to minimize detrimental effects on stock conservation.
5.6. Species at Risk
With the promulgation of the Species at Risk Act in 2003, and the subsequent implementation of the prohibitions section of that act in 2004, it is now an offence to:
Kill, harm, harass, capture or take an individual of a wildlife species that is listed as an extirpated species, an endangered species or a threatened species.
Possess, collect, buy sell or trade an individual of a wildlife species that is listed as an extirpated species, an endangered species or a threatened species, or any part of such an individual.
Damage or destroy the residence of one or more individuals of a wildlife species that is listed as an endangered species or a threatened species.
These prohibitions apply unless a person is authorized by a permit, a licence or other similar document issued in accordance with the Species at Risk Act to engage in an activity affecting the listed species or the residence of the individuals.
Current management measures in the offshore lobster/Jonah crab fishery will be examined to determine if a permit, licence or other document is required authorizing fishers to engage in offshore lobster/Jonah crab fishing while affecting a listed species or the residences of its individuals for currently listed species and any new species that may be added to the legal list of wildlife species at risk. This examination will be done on the basis that:
Affecting the listed species is incidental to the offshore lobster/Jonah crab fishery and all alternatives to the offshore lobster/Jonah crab fishery that will reduce the impact on the listed species will be considered and the best solution will be adopted;
All feasible measures will be taken to minimize the impact of the offshore lobster/Jonah crab fishery on the listed species or the residences of its individuals; and
The offshore lobster/Jonah crab fishery will not jeopardize the survival or recovery of the listed species.
If a permit, licence or other similar document is issued, the Minister of Fisheries and Oceans must include an explanation in the public registry of why it was issued, taking into account the matters referred to above. The permit must contain any terms and conditions governing the activity that the Minister of Fisheries and Oceans considers necessary for protecting the species, minimizing the impact of the offshore lobster/Jonah crab fishery on the species or providing for its recovery. Other management measures affecting the offshore lobster/Jonah crab fishery may be necessary to ensure the full implementation of the Species at Risk Act, including the provisions of any applicable Recovery Strategy or Action Plan.
5.7. Other Domestic Considerations
Recreational Fishery
There are no recreational elements involved in this fishery.
Exploration for Commercial Quantities in Non-traditional Areas of LFA 41
Although the existing fishing grounds in LFA 41 (4X and 5Ze) represent the majority of known commercial areas for harvesting offshore lobster and Jonah crab, access to other areas in LFA 41 remain dependent upon agreement between the offshore licence holders and DFO.
Gear Conflicts
Although the potential for gear conflict between the offshore lobster fishery and other Canadian fisheries remains, DFO encourages vessel operators to mark gear according to regulations, communicate regularly and sort out disputes amicably amongst themselves.
5.8. International Considerations
International considerations include (1) marketing, where-as an estimated 95 % of the catch is exported to the US, European Economic Community and Japan, and (2) harvesting, where-as the Canadian portion of the offshore lobster fishery on Georges Bank is considered transboundary with the US.
6. Current Management Issues
6.1. Protection of Browns Bank
The closure of Browns Bank in 1979 was originally intended to protect brood stock believed to occur on Browns Bank. In the absence of a science assessment the conservation benefit of the closure is not qualified.
Approach:
Collaborative dialogue through the OLJCMB and OLJCAC can be used to implement surveys to assess impact of other fisheries in this area.
6.2. Continuation of Co-management Approaches
The results of the collaborative co-management approach includes stability of access, flexibility in terms of catch, minimal conflicts with other fishing fleets, and cooperation on scientific initiatives.
Approach:
This plan will ensure the continuation of these collaborative measures and enhance, where possible, the potential to conduct additional research and monitoring initiatives through the use of Joint Project Agreements.
6.3. Environmentally Responsible Fishing
6.3.1. Bycatch Species and Juvenile and Sub-legal Lobster (Escape Mechanisms)
Incidental Bycatch of Non-target Species
There is no data to suggest that bycatch of other species has been a problem with this fishery at this time, although occasionally some groundfish bycatch has occurred. Nevertheless, no other species may be retained, with the exception of male rock crab.
Trap Design as it Relates to Juveniles and Unwanted Bycatch
Offshore lobster and Jonah crab traps are required by licence condition to have an escape mechanism for undersized lobster.
Approach:
In addition, should escape gap modifications be recommended by DFO-Science for other species, including juvenile Jonah crab, these will be considered and the decision discussed within the OLJCMB, prior to providing recommendations to DFO.
6.4. Other Domestic Issues
6.4.1. Offshore Jonah Crab Fishery
The offshore Jonah crab fishery is a fully directed and licensed fishery that operates directly in association with the 8 offshore lobster licences.
Approach:
The main restrictions currently on the Jonah crab fishery are:
restricted to the commercial lobster grounds of 4X and 5Ze within LFA 41;
only males of carapace width >130 mm may be retained;
TAC decreased to 540 t in 2010;
the total catch by a licence holder in any one year cannot exceed that of the Company's total Jonah crab allocation as designated by this plan and/or the conditions of Licence; and
licence fees as indicated by the Atlantic Fishery Regulations.
6.4.2. Gear Conflict
Section 37(1) of the Atlantic Fishery Regulations, with respect to gear spacing, states that the master of a vessel with mobile gear shall maintain a distance of at least one-half nautical mile between his vessel, including any mobile gear attached thereto, and any previously set fishing gear.
To avoid potential gear conflict between licensed offshore lobster vessels, licence holders will ensure best efforts are consistently applied by their respective fishing vessels to avoid encroaching to within 3.0 nautical miles of other licence holders' fishing gear.
Approach:
Improved co-operation and communication remains the best solution to domestic gear conflicts. However, should an incident occur involving competing licence holders, the licence holders will immediately convene a meeting, which may involve DFO, to resolve the dispute.
6.5. International Issues
6.5.1. Adjacent Grounds in International or USA Waters
Exchange of commercial catch and scientific data on the Georges Bank transboundary stock between Canada and the US.
Approach:
It is anticipated that information sharing with the US via established, co-operative, fisheries science and management channels may continue during the period of this Plan. Air surveillance will continue to monitor and report on both Canadian and American vessel compliance with the Hague Line.
6.5.2. Gear Conflicts with Mobile Gear Vessels
The offshore sector has experienced intermittent gear conflict problems as a result of some mobile gear activity, i.e. with both foreign and domestic vessels in the silver hake fishery.
Approach:
While foreign vessels are not anticipated to be authorized to fish along the Scotian Shelf, the combination of applying existing regulations pertaining to distances between mobile and previously set fixed gear, gear marking, the promotion of enhanced communication and amicable conflict resolution will continue to remain essential for the successful application of this plan.
7. Specific Management Measures    
7.1. Gear
There is no limit on the number of offshore traps authorized per licence. All traps must have bio-degradable sections, which will prevent "ghost-fishing", in the event that the traps are lost at sea. The mesh size and/or escape mechanisms in use (depending on which option meets with DFO's approval) will be such that juvenile and sub-legal lobsters and Jonah crab can escape.
Under the Atlantic Fishery Regulations, gear has to be tended at least every 72 hours. Given the operational implications for some fisheries, such as offshore fisheries, the Department is considering a change to the regulations that would provide for flexibility in the gear tending requirement where scientific studies have shown that the conservation objectives of a 72-hour maximum can be achieved through other means.
7.2. Season
The fishing season is January 1st - December 31st.
7.3. Dockside Monitoring
Licence holders will continue to adhere to a 100 % dockside monitoring program (DMP) which verifies that the amount of landings reported is correct and enters the data into the DFO statistical database within a set time after each landing. All landings will be monitored at dockside by an industry-funded, DFO-approved observer, in accordance with the licence conditions.
8. Access and Allocation
The Minister can, for reasons of conservation or for any other valid reasons, modify access, allocations and sharing arrangements as outlined in this IFMP in accordance with the powers granted pursuant to the Fisheries Act.
8.1. Sharing Arrangements
8.1.1. Licences
Currently, the only access to the offshore lobster and Jonah crab fisheries is commercial access.
There are eight commercial licences for each species. All licences are enterprise allocations.
Both fisheries are limited entry, and the TACs are fully allocated. Therefore, no new entrants are being accepted, and the only way to gain access to the fishery is to acquire one of the existing licences.
8.1.2. Licence Reissuance
Licence holders may wish to sell their privilege to receive a licence and quota and request that the licence be reissued to another entity. Licence reissuance will be conducted within the framework established by the Commercial Fisheries Licensing Policy for Eastern Canada, 1996.
Currently, one licence holder has acquired 100% of the lobster and Jonah crab licences and quotas. However, and unless further exceptions are made by the Minister, future licence reissuance will be limited by an accumulation ceiling of 50% of the TAC for each species.
8.1.3. Vessels and Crew
A single vessel may be operated under each licence. However, licence holders may request authorization to operate a second vessel.
An entity holding more than one licence may choose to fish its allocation with fewer vessels than originally licensed. Non-active vessels may be re-activated at the discretion of the licence holder.
Vessels must be >45' length overall (LOA). The size of the vessel currently in use in the fisheries is in the range of 99' to 140'. 
The licence holder shall be responsible for the operation of the vessel. The vessel may be operated by a qualified captain and crew selected by the licence holder. All crew must be Canadian citizens or landed immigrants, or authorized to work in Canada under a work visa.
8.2. Quotas and Allocations
8.2.1. Allocations
Each licence is allocated an equal share of the TAC, i.e. 12.5%.
In cases where more than one licence is held by the same entity, the quota allocation may be combined under a single licence for the sake of administrative efficiency. The licences and associated quotas may be split again should the holder of the licences wish to have one or more of the licences reissued to another entity.
Licence fees are payable annually on a per tonne basis, as prescribed by Schedule II, Section 17 (Part 2) of the Atlantic Fishery Regulations.
8.2.2. Quota Transfers
Temporary quota transfers may be requested on an annual basis. At the end of the quota period, all temporary quota transfers revert to the original licence. There is no limit on temporary quota transfers.
Permanent quota transfers are not authorized without the transfer of the associated licence.
8.2.3. Quota Management: Healthy Zone
A three-year quota management cycle is available to licence holders when the stock is in the healthy zone.
A three-year cycle begins on January 1st of one year and ends on December 31st of the third year following this. The total allocation for the three year period is three times the annual quota minus any operational overruns carried over from the previous quota period. For example, a three-year quota management cycle beginning on 1 January 2013 would end on 31 December 2015. If the annual quota were 720 t, the total allocation for this three year period would be 2,160 t (3 x 720 t) minus any operational overruns carried over from 2012.
Within the three-year quota management cycle, up to a maximum of 15% of the next year's quota can be caught within each of the first two years of the cycle. For example, if the annual TAC were 720 t, then up to 108 t may be carried over within each of the first two years. At the end of the third year of the cycle, no more than three times the annual quotas (e.g., no more than 2,160 t) may be landed.
A small operational overrun of up to 22 t is allowed in the third year of the cycle, and any such overruns are to be deducted from the quota of the first year of the new quota period on a one-to-one basis.
Uncaught quota during the first two years of the cycle may be carried over into the next year. However, at the end of the third year of the cycle, carry-over of uncaught quota into the start of a new cycle is limited to a maximum of 22 t.
8.2.4. Quota Management: Cautious and Critical Zones
If the stock is in the cautious zone, there will be an evaluation of whether the three year quota management cycle should continue.
If the stock is in the critical zone, quota overruns and uncaught quota are managed under a one-year quota management cycle. Uncaught quota may not be carried forward. A small operational overrun of up to 22 t is allowed. These overruns are deducted from the next year's allocation on a one to one basis.
9. Monitoring and Enforcement Issues, Strategies and Action
9.1. General Enforcement Issues
The following is a list of items and activities that Conservation and Protection Branch have identified as having potential concerns with lobster fisheries:
traps transported or fished that do not bear valid tags (note that tags are not required in the offshore fishery);
traps fished without escape mechanisms (as required by licence condition);
traps fished without bio-degradable panels, or fastenings for escape panels made of material that does not meet regulatory requirements;
traps set in unauthorized areas;
retention of undersized lobsters and/or females with eggs attached; and
retention of undersized Jonah crab and or female Jonah crab.
9.2. Enforcement Strategies
The use of Vessel Monitoring Systems (VMS) for all vessels while operating in this fishery, combined with aerial surveillance and patrol vessel surveillance, will continue to be applied throughout this fishery.
Fishery officers may conduct periodic inspections to monitor compliance with the Fisheries Act, regulations and licence conditions. In addition, observer coverage may occasionally be employed to ensure compliance to operating provisions and scientific data requirements.
9.3. Enforcement Action
Where circumstances warrant, those found in violation of the Fisheries Act, regulations, and/or licence conditions, in respect to the offshore lobster and/or Jonah crab fisheries, may be prosecuted. In addition the Department may recommend the courts suspend the licences, impose fines, and forfeit proceeds from the illegal action and seized items.
Appendix I: OLJCAC MEMBERSHIP

Fisheries and Oceans Canada
Resource Management (Chair)
Sara Quigley
Science Branch
Adam Cook
Science Branch
Brad Hubley
Science Branch
Manon Cassista-Da Ros
Conservation & Protection Branch
Bill Wolfe
Oceans and Coastal Management Division
Scott Coffen-Smout
Small Craft Harbours
Nathalie Levesque
Partners and Stakeholders
Clearwater Seafoods Ltd.
Catherine Boyd
Clearwater Seafoods Ltd.
Christine Penney
LFA 33 Representative
Paddy Grey
LFA 34 Representative
Ashton Spinney
Nova Scotia Department of Fisheries and Aquaculture
Jonathan Lowe
Canadian Coast Guard (Search and Rescue)
Adam Erland
Transport Canada
Mihai Balaban
Appendix II: OLJCAC Terms of Reference
Purpose
The Offshore Lobster and Jonah Crab Advisory Committee (OLJCAC) provides recommendations to Fisheries and Oceans Canada (DFO) on the conservation, protection and management of the offshore lobster resource for Lobster Fishing Area 41. The Committee will serve as the pre-eminent consultative forum for the management of the offshore lobster and Jonah crab fishery.
Scope
The OLJCAC will provide advice on annual fishing plans, regulatory measures, fishing seasons, licensing policies, size limitations, by-catch provisions and gear restrictions. It will make recommendations on annual total allowable catches, quotas, the administration of enterprise allocation programs and on the introduction of new fishing technologies into the fishery that may affect existing management measures.
The Committee will give consideration to biological, marketing and other information as it affects the management of the resource.
Administration
Structure
Any changes to the structure and administration of the Committee will be decided by the Committee membership.
Sub-committees
Ad hoc subcommittees/working groups can be established to review and assess specific policy options and management measures.
Meetings
Meetings can be held throughout the Scotia-Fundy Sector. When feasible, meetings will be held at times and places convenient to the membership.
Expenses
Members are responsible for their own expenses when attending OLJCAC meetings.
Operating Procedures
No formal voting procedures will be applied. The OLJCAC will seek to operate on a "consensus" basis. Consensus is defined for the purposes of these Terms of Reference as "general agreement" amongst all OLJCAC members, including non-licence holder members, and further requires that, as a minimum, the agreement of the licence holders is obtained at the time a decision or recommendation is made by OLJCAC in Committee.
In the event of an impasse being reached such that licence holders are of opposing views, the following "resolution/mediation" procedure will be followed:
in the first instance, additional effort to achieve consensus will be made; failing that
the licence holders will meet by themselves in an attempt to reach an agreement; failing that
the license holders will meet with DFO and/or an independent Mediator acceptable to the licence holders in an effort to seek a resolution; failing that
DFO will mediate a final resolution.
Minutes of Meetings
Minutes of the Committee's meetings will be prepared and distributed by DFO. Draft minutes will be sent to OLJCAC members for review within a reasonable time frame. Second drafts of minutes will subsequently be mailed out or tabled for final approval at the next OLJCAC meeting.
DFO Working Group
The Committee will be supported by a Working Group of DFO officials who will consolidate scientific, economic and management advice into draft fishing plans for the Committee's consideration.
Number of Meetings
This Committee will meet at least once a year, shortly before the start of this fishery's new licensing year. Additional meetings may be held as required.
Membership
Chairmanship - the Committee Chairmanship will be held by a DFO official acceptable to all interests. An industry co-Chairman may be appointed at the discretion of Committee members.
The OLJCAC shall be made up of representatives from each of the following:
each Enterprise having offshore lobster and Jonah crab allocation for LFA 41
the inshore lobster fishery (LFA 33 and 34), and
the Province of Nova Scotia: fisheries sector.
In addition, DFO may require representation from each of the following sectors: Resource Management, Science, Conservation and Protection, Aboriginal Fisheries, Ecosystem Management, the Southwest Nova Scotia Area Office, Small Craft Harbours, the Canadian Coastguard, and Transport Canada.
Appendix III: OLJCMB Terms of Reference
Purpose
The Offshore Lobster and Jonah Crab Management Board (OLJCMB) will oversee and direct the implementation of the Offshore Lobster and Jonah Crab Integrated Fishery Management Plan (IFMP).
Functions and Responsibilities
The Board will:
Ensure the principles and provisions of the IFMP are adhered to and respected.
Recommend changes to the IFMP consistent with the Plan's principles.
Receive and review scientific advice on the state of the resource.
Develop and recommend scientific research programs to be funded on an agreed industry/DFO basis.
Develop and recommend conservation and protection measures.
Provide an annual report, with recommendations, on the offshore lobster fishery to the OLJCAC.
Consult with other persons, bodies and governments as deemed necessary.
Meetings
The Board shall meet at least once a year and may meet as often as it deems fit. Meetings will be held in Nova Scotia.
Subcommittees
Ad hoc subcommittees/working groups can be established to review and assess specific issues and management measures.
Voting Procedures
No formal voting procedures will be established. The Board will operate on a consensus basis.
Minutes of Meetings
Preparation and distribution of the Minutes of the Board's meetings is to be the responsibility of the Board Chairperson.
Expenses
Members are responsible for their own expenses.
Attendance
If a member is unable to attend, an alternate may be nominated. The Chair should be notified by that member as far in advance of the meeting date as possible.
Membership
The composition of the Board's membership is outlined below. The members will appoint an industry chair for two-year terms. The position of Vice-Chair shall be held by a mutually acceptable DFO official.
One representative from each offshore Enterprise
One representative from DFO Science
One representative from DFO Fisheries Management.
Quorum
At its first meeting, the Board will determine what constitutes a quorum for future meetings of the Board, this to include at least one DFO official.
Appendix IV: Offshore Lobster IFMP Objectives
Updated May 2011

Long term objectives
Medium/short term objectives (strategies)
Tactics
Monitoring & evaluation framework
1. Do not cause unacceptable reduction in productivity so that components can play their role in the functioning of the ecosystem.
Keep fishing mortality of lobster and Jonah crab moderate.
TAC, min legal size, mandatory escape vents and biodegradable panels in traps.
Monitoring Data:
Logbooks, observer sampling, DMP, VMS
Evaluation:
Regular regional advisory process (RAP), annual science/industry/management meetings
Allow sufficient escapement of lobster and Jonah crab from exploitation for spawning.
Release of berried females, v-notched, culls, large, and soft lobsters. Release of female Jonah crab.
Monitoring Data:
At-sea and C&P observation
Evaluation:
Regular RAP
Keep fishing mortality of bycatch stocks and species moderate (ie cod, cusk and rock crab).
Mandatory release of by-catch. Mandatory escape vents and biodegradable panels in traps.
Monitoring Data:
At-sea observation
Evaluation:
Regular RAP
2. Do not cause unacceptable reduction in biodiversity in order to preserve the structure and natural resilience of the ecosystem.
Control unintended incidental mortality of North Atlantic Right whales and other SAR (ie Wolffish and Leatherback turtles).
Mandatory release. Industry SOP developed (gear setting techniques avoidance protocols). Training and information provided to harvesters.
Monitoring Data:
SARA logs
Evaluation:
Species recovery strategies evaluated every 5 years.
3. Do not cause unacceptable modification to habitat in order to safeguard both physical and chemical properties of the ecosystem.
Manage area disturbed of coral habitat by prohibiting fishing in sensitive coral hotspots.
NE Channel Coral Conservation Area, Gully MPA.
Monitoring Data:
VMS
Evaluation:
DFO review of NECCA scheduled.
Manage area disturbed of other bottom habitat.
Report on trap hauls/catch rates and seasonality of the fishery by subarea.
Monitoring Data:
Logbooks
Evaluation:
Annual science/industry/management meetings
4. Create the circumstances for economically prosperous fisheries.
Maintain stability in access to resources and allocations.
Enterprise allocations.
Monitoring Data:
Licensing policy developments
Evaluation:
Annual science/industry/management meetings
Offer flexibility in policy and licensing.
Carry forward provisions for unused quota.
Monitoring Data: DMP and CDD quota monitoring, At-sea observer observation
Evaluation:
DFO to review carry forward in 2012
Appendix V: Precautionary Approach for Offshore Lobster
In 2009 DFO adopted a Precautionary Approach Policy as a component of the Sustainable Fishery Framework. The Precautionary Approach (PA) in fisheries management is, in general about being cautious when scientific knowledge is uncertain, unreliable or inadequate and not using the absence of adequate scientific information as a reason to postpone or fail to take action to avoid serious harm to the resource. This approach is widely accepted as an essential part of sustainable fisheries management. The PA is a decision making process with rules that identify triggers and responses during periods of changing stock health. Health of the stock is based primarily on abundance and responses would normally reduce effort on the stock during periods of low abundance or allow increased effort during periods of high abundance. PA frameworks to guide management decisions on harvest rates under various stock status conditions are in the process of being developed for fish stocks in Canada.
In Canada the Sustainable Fisheries Framework and its policies, including the PA policy is being implemented progressively over time according to the priorities identified through fishery planning sessions held across DFO regions. The Framework will also continue to evolve as new policies and tools are created. The implementation process will use adaptive management principles, whereby experience applying the policies to fisheries management will guide future applications. The Department will also review implementation progress over time and make any necessary adjustments.
Typically, the PA identifies reference points to define healthy, cautious and critical stock status ranges. These reference points are normally based on the productivity objectives of the fishery and include biological factors but may include social and economic aspects. Development of quantitative reference points requires data on the stock status and is often expressed as biomass, spawning biomass or abundance. In the case of lobster in the Maritimes Region, there are no direct estimates of biomass so proxies were developed that will allow for the tracking of changes in stock status even though the absolute biomass remains unknown.
The two FRCC reviews (1995 and 2007) both concluded that the exploitation rate for lobster in lobster fishing area (LFA) 41 was low and there was little risk of over-exploitation. The TAC of 720 tonnes is considered conservative and consistent with the precautionary approach.
Indicators of Stock Health
Introduction
An informal precautionary approach has historically been in place in the offshore lobster fishery with the goal of protecting the reproductive potential. There was wide recognition that a single reference point is inappropriate for this fishery and a traffic light style approach that incorporates a variety of stock health indicators is more appropriate. A sub-committee of the Offshore Lobster and Jonah Crab Management Board (OLJCMB) over the course of 2011-14, formalized a precautionary approach for the LFA 41 fishery. This PA framework consists of a number of stock health indicators for LFA 41 including primary indicators with defined boundaries that are monitored and reported on annually. These primary indicators are supplemented with a series of secondary indicators that may provide context to any observed changes in the primary indicators over time. The stock health indicators used in combination with harvest control rules are the basis for guiding fisheries management decisions. These indicators were presented and peer reviewed at the December 2013 scientific assessment for LFA 41.
All indicators will be subject to a regular ongoing scientific review as a component of the stock assessment to confirm they continue to be appropriate to track changes in the status of the stock, that the best available data sources are being used, and whether any indicators should be added or removed from the framework.
This precautionary framework now forms an integral component of the IFMP for offshore lobster.
Definitions
Those that measure stock health.
Those that aid in interpretation of trends or provide information about the fishery.
Boundaries are outlined for each primary indicator as a method for identifying when changes would be considered outside normal variability or would be considered true changes to the stock.
Primary Indicators
The following table outlines the primary indicators and data sources that were determined appropriate and informative for management decisions and boundaries that help guide harvest control rules.
Trait
Indicator
Data Source
Boundary
Abundance

Level and trends in the 3 year moving average of the stratified mean # of lobsters per tow from research vessel (RV) trawl surveys

4X – DFO Maritimes Region RV Summer Trawl Survey 1983-2013 (Strata 477, 478, 480-84).

5Z – DFO Maritimes Region RV Winter Survey 1987-2013 Georges Bank (Strata 5Z1-4)

The upper boundary is 50% of the median value of the 1995-2009 period for both 4X and 5Z.

The lower boundary is 40% of the median value of:

1983-1994 period for 4X
1987-1994 period for 5Z.

Abundance
Level and trends in the 3 year moving average of mean number per tow of females > 140 mm carapace length (CL).

4X – DFO Maritimes Region RV Summer Trawl Survey 1999-2013 (Strata 480-81).

5Z – US Fall RV Trawl Survey for 5Z. 1983-2012 (Strata 16-18, 21)

The upper boundary for 4X is 80% of the minimum value of the time series (1999-2013).

The upper boundary for 5Z is 80% of the median value of the historic period (1983-1994).

No lower boundaries are proposed for these indicators.

Median Size
Changes in the 3 year moving average of median size of females in trawl surveys.

4X – DFO Maritimes Region RV Summer Trawl Survey 1999-2013 (Strata 480-81).

5Z – US Fall RV Trawl Survey for 5Z. 1983-2012 (Strata 16-18, 21)

The upper boundary is the halfway point between the size of 50% maturity (present estimate is 95 mm CL) and median size for the reference period, which for:

4X is 1999-2012
5Z is 1983-1994

The lower boundary the size of 50% maturity (present estimate is 95 mm CL) for both 4X and 5Z.

Median Size
Changes in the female median size in at sea samples of commercial catch.
4X-SW Browns, Spring
4X-SW Browns, Fall
4X-Georges Basin, Winter
4X-Georges Basin, Spring
4X-SE Browns, Spring
5Z Georges, Spring

The upper boundary is the halfway point between the median size of the sampling period (1977-2012, all areas) and the size of 50% maturity (present estimate is 95 mm CL).

The lower boundary the size of 50% maturity (present estimate is 95 mm CL) for both 4X and 5Z.
Secondary Indicators
It was recognized that secondary indicators, while not necessarily the drivers of management decisions, are helpful to interpret trends and can provide important information about the ecosystem or the fishery. Secondary indicators also include potential primary indicators that are under development or requiring a longer time series before meaningful boundaries can be applied. These secondary indicators may not be assessed annually, but could be looked at in the event that something unexpected occurs in one of the primary indicators. Secondary indicators for the LFA 41 lobster fishery include:
Relative fishing mortality can be calculated from landings and biomass index from the summer survey (Relative F = Landings/Biomass Index). The spatial overlap of the fishery and the survey needs further evaluation to develop this index as an indicator of fishing mortality for LFA 41 lobster.
Spatial extent of the lobster biomass based on presence/absence of lobsters in RV survey trawl data in core strata in 4X (477, 478 and 480-483) and 5Z (5Z1-4).
The sex ratio (F:M) of lobsters at different sizes from both the trawl survey and sea sample data can be monitored, however the significance of various sex ratios is not clear. More valuable than targeting a specific ratio could be ensuring a wide range of sizes is maintained.
The number per tow of sublegal (<82.5 mm CL) and newly recruited females (82.5-94 mm CL) in the trawl survey data may give an indication of recruitment. However, recruitment in LFA 41 has been difficult to detect as the population is dominated by large mature sizes.
Environmental and ecosystem information such as sea surface temperature, ocean bottom temperature from the RV survey, or abundance of groundfish predators from recent species assessments.
Catch per unit effort (CPUE), although due to efficiencies and technology being applied in the fishery, CPUE is not a useful indicator of stock health. It may be useful to monitor over time as an indicator of the fishery success.
The large size indicators (by sex, area and season) could be analyzed with sea sample data or ITQ trawl survey data.
As a check against the second indicator of abundance, the mean # of lobsters per tow in the US trawl survey for Georges Bank (5Z).
Justifications and Rationale
Indicators
The suite of indicators for LFA 41 monitors abundance, size distribution and indirectly, reproductive potential. It is assumed that if the profile of the fishery does not change dramatically from historic levels, the stock is robust and reproductive potential will be preserved.
As a measure of abundance, the stratified mean number of lobsters per tow is widely used as a proxy of BMSY for tracking changes in abundance. The abundance of large size females is believed to be more sensitive to increases in exploitation rates and provides a better indicator of long-term changes in exploitation levels. An upper size of 140 mm CL was chosen as the size to monitor because it is sensitive to change, but likely not influenced too heavily by natural variability in the data.
It is important to track size characteristics for the stock for a number of reasons. Exploitation rates cannot be estimated directly from the existing data but are inferred to be low based on stability in size structure since the start of the fishery in 1972. Without a direct estimate of exploitation rates, it is proposed that size based measures be used as an index of the exploitation rate. The size profile may be subject to different pressures. While the large size female abundance indicator tracks the abundance of large animals in the trawl survey (analogous to the large fish index used in some fisheries), trends in the median size will provide information about exploitation but also potential changes in recruitment. It is acknowledged that the size profile is different across the fishing grounds and is related to the sex profile. Spatial and male/female influences were considered when developing indicators.
For the indicators where a historic period is identified, it was agreed that the historic period represented a time prior to the current record high lobster abundance levels. That the stock was able to increase to such high levels of abundance indicates that there was no fishery-imposed restriction on reproductive potential during the historic period and it is reasonable to assume that the stock could recover from these levels in the future.
Data Sources
The DFO Maritimes Region RV random stratified trawl survey supports a fishery-independent data source providing a long time series using constant vessels, trawl and methods. The presence of lobster has been identified on the Scotian Shelf since 1983 with samples taken during the summer (July). The Georges Bank portion has identified lobsters in its tows since 1987 and is completed in the winter (Feb-Mar). While the number of lobsters in each tow was identified in both regions since the mid-1980s, sizes and sex was not recorded until 1999 in the summer survey and 2006 in the winter survey. The survey design and gear used is not optimized for lobsters but lobsters are regularly caught, albeit sometimes in low numbers. Older Scotian Shelf data is available from 1970 but since a different vessel, trawl design and protocols were used at this time, the data from this period was not used. The Canadian portion of Georges Bank is also sampled by the US trawl survey in the fall (Sept-Oct) and spring (Mar-Apr) and provides data on the number, sex and size of lobster in tows since 1983.
For the indicators that use size data from the Summer RV survey (1999-2012), a reference period was set at 1999-2009.
The sea sample data is taken from observed trips throughout the year and it provides data for periods of lower abundance where there was no data available from the trawl surveys. The value of this dataset is that it covers the major fishing grounds and seasons. Southwest Browns Bank is typically fished in the winter (Nov-Jan) and southeast Browns and Georges Bank is typically fished in the spring (May-July).
Boundaries
For the mean number per tow abundance indicator, the upper and lower boundaries are set based on different reference periods. The rational for the upper boundary at 50% of the median survey catch of the 1995-2009 period is based on concern of the ability of the survey to detect population abundance changes at lower lobster abundance levels and a significant change in abundance levels from those currently observed. The lower boundary is 40% of the median survey catch during the 1983-1994 period based on the suggestion in the DFO PA Policy when there is insufficient information on which to base choices of stock-specific precautionary reference points, 40% of a period from which there has been demonstrated significant growth in the stock is considered reasonable. These levels are considered to represent a conservative approach.
At a median size equal to the size at 50% maturity reproductive capacity would be reduced to a level not seen in this fishery and believed to represent a zone of potential high uncertainty. The historic sizes represent a size that has persisted in the fishery since its beginning and thus represents a productive zone. Setting the upper boundary at the midpoint between the historic size and the size at 50% maturity still provides a buffer, as even at this size it would be larger than that in any other major lobster fisheries.
For the large sizes indicators in particular, secondary indicators that draw from the sea sample data would be very informative.
Adjustment to all indicators, data sets and boundary levels will be made based on future analysis of the individual species biology, and the fisheries history and controls.
Uncertainty
There are strengths and weaknesses in all data sets and this must be considered when setting stock health indicators. Localized or larger scale changes in ocean conditions and the ecosystem can affect distribution and concentrations of animals and efficacy of sampling gear. Limited number of samples used to represent a large area introduces additional uncertainty but aggregation of data and tracking of longer term trends can mitigate some of these issues.
Fishery dependent data used for size related indicators are affected by changes in gear design, fishing strategy and distribution. Adjustments can be made to accommodate or contextualize some of these changes but undocumented changes in gear selectivity and details of gear locations and fishing strategy cannot be.
To address some of these issues the data is divided into spatial areas and seasons that reflect areas and time consistently fished over the history of the fishery. Trap design and size has not been accounted for, as it was not consistently recorded.
Fishery independent data used for abundance and size indicators are snapshots from a single month. The selectivity of the gear for lobsters is not known but the trawl design and vessels have remained the same over the time period. A change in 2009 in the vessel and gear used for the USA survey creates uncertainty as to whether there is a change in catchability of lobster in that survey.
The survey design and gear used in both the Canada and US trawl surveys are not optimized for catching lobsters. This results in low absolute numbers of samples in these data sets, making indicators based on size data less certain and requiring years to be aggregated to reduce the variability in results. With respect to the large size lobster indicator in particular, overall numbers in the data set are low and year-to-year variability is high. The 3-year aggregation of data is not felt to represent a problem given that the population has a mature size structure and is not recruitment based.
Harvest Control Rules
The harvest control mechanisms of the offshore lobster fishery – size limits and a Total Allowable Catch (TAC) – implicitly ensure that adequate reproductive capacity is maintained. This established strategy is responsive and based on a high probability of ensuring ample reproductive capacity to maintain the stock.
The offshore lobster fishery is managed under a precautionary approach framework that measures stock health, identifies stock changes outside normal variability and provides for pre-agreed management decision directions should real change occur in the stock. As such, this precautionary approach framework is a fundamental element of sustainable fisheries management within the offshore lobster fishery.
This precautionary approach has been developed at a time when abundance is at or near an all-time high in LFA 41 and most indicators are in the healthy zone and well above the historical reference period. Since the fishery removals are made up of mature lobsters and the stock structure includes many year classes, a sudden substantial stock change is not reasonably expected to occur in a short time frame. Historically some of the individual indicators have been below the upper and even the lower boundaries and the stock has seen a significant and sustained expansion from these population levels. This resiliency in the stock demonstrates that reproductive potential was not impaired during the reference period and therefore this precautionary approach has been defined accordingly.
Biomass estimates for the offshore lobster stock are not available, therefore a suite of clearly defined indicators have been developed to evaluate the status of the offshore lobster stock within LFA 41 using a traffic light approach. The indicators monitor abundance and size and sex structure from three key data sources, the DFO Maritime Region Research Vessel (RV) survey, the US RV survey and the independent sea sampling program. Upper and lower boundaries have been established for each indicator.
This multi-indicator approach provides a view of multiple characteristics of the stock and more robust way to determine whether changes in indicators are truly changes in stock status.
There are a number of indicators that rely on data from research vessel surveys carried out with otter trawl gear. There is a concern of the ability of the survey to detect population abundance changes at lower lobster abundance levels. In the past, even at healthy stock levels, the survey returned low levels of lobster and at times no catch. This introduces the potential that a single year that does not yield adequate samples would not just influence the abundance indicators but also a number of other indicators regarding median and large size.
It is also recognized that the lower reference should be set at a level where, if reached, there is significant concern that the reproductive potential of the stock is impaired. The difficulty in applying traditional PA approaches and stock recruitment dynamics to invertebrate stocks has been recognized (Smith & Sainte-Marie, 2004). In light of those difficulties a conservative, multi-indicator approach has been designed based on the best available indexes for change in the lobster population in LFA 41. It is built on the premise that the lower boundary levels represent a stock dynamic where reproductive capacity would be impaired, however if lower boundary levels are approached in the future this premise will require closer examination and may require additional research into the true stock dynamic.
Considering all these factors, the following approach to harvest controls rules in this fishery are recognized until new or improved information is available. The realization of the following reference levels would motivate changes in management.
The stock is below the Upper Reference and in the Cautious Zone if either of the following scenarios materializes in the indicator table:
At least 3 of the 4 abundance indicators and at least 5 of the 8 size indicators are no longer above their upper boundaries.
At least 1 of the 2 mean number per tow abundance indicators and 1 of the median size indicators from the corresponding NAFO area are no longer above their lower boundaries.
The stock is below the Lower Reference and in the Critical Zone if all factors of the following scenario materialize in the indicator table:
Both the mean number per tow abundance indicators are no longer above their lower boundaries.
Both the mean number per tow large size female abundance indicators are no longer above their upper boundaries.
At least 5 of the 8 median size indicators are no longer above the lower boundaries.
If the stock is in the Cautious Zone, the OLJCMB will undertake the following:
Request that DFO Science, with support from industry and through the use of secondary indicators, identify whether there are factors (environmental, change in fishing strategy, change in data collection) that explain the change in the primary indicators.
Evaluate whether the quota flexibility measures (carry forward / back) should continue.
Consider undertaking a scientific assessment or science response earlier than would be scheduled in the typical 5-year cycle.
Introduce management measures to reduce the removal rate in order to promote stock rebuilding to the healthy zone, if it is confirmed that the decline in the indicators is a real change in stock health. Actions will be established in consultation with industry, will be evaluated annually and will include at least one of the following:

Size and sex controls (minimum size, window size, maximum size, v-notching);
Area controls (closed areas);
Landing controls (quota reduction)

Other actions may also be introduced.
If the stock is in the Critical Zone, the OLJCMB will take management actions described above to further reduce the removal rate in accordance with a stock rebuilding plan. Stock rebuilding will follow the guidance outlined by DFO in Guidance for the Development of Rebuilding Plans under the Precautionary Approach Framework: Growing Stocks out of the Critical Zone.
As outlined in the PA Framework, the primary objective of any rebuilding plan is to promote stock growth out of the Critical Zone (i.e. grow the stock beyond the LRP) by ensuring removals from all fishing sources are kept to the lowest possible level until the stock has cleared this zone. There should be no tolerance for preventable decline. This objective remains the same whether the stock is declining, stable or increasing.
Actions taken will be established in consultation with industry and will be evaluated annually for effectiveness and adjusted accordingly.
Appendix VI: List of Amendments

Addition of Appendix V: Precautionary Approach
May 2011
Amendment of Appendix V to include Indicators
May 2013
Amendment of Appendix V to include harvest control rules
May 2014
Addition of Appendix VI: List of Amendments
May 2014

Various updates, corrections and edits throughout:

Outdated references to licence holders, quota shares and vessels
Clarifications to allocations and transfer rules
Updates to the quota management rules to reflect the three-year cycle
Restructuring of sections related to the above three bullets
Correction to references to Jonah crab bycatch when directing for lobster
Correction to references to trap tagging
Clarification of the Department's intentions with respect to gear tending
Revisions to the harvest control rule
Updates to membership and terms of reference for the OLJCAC

Sept 2016
Correction to Jonah crab TAC in Section 6.4.1
Feb. 2018
Date modified: