Yellowtail Flounder (

Limanda ferruginea

) - NAFO Divisions 3LNO - As of December 2012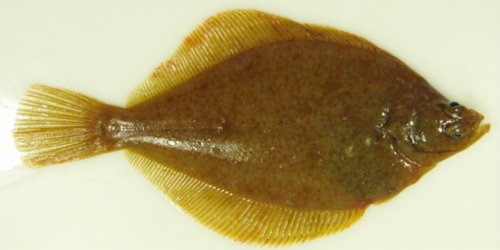 The purpose of this Integrated Fisheries Management Plan (IFMP) summary is to provide a brief overview of the information found in the full IFMP. This document also serves to communicate the basic information on the fishery and its management to DFO staff, legislated co-management boards and other stakeholders. This IFMP provides a common understanding of the basic "rules" for the sustainable management of the fisheries resource. The full IFMP is available on request.
This IFMP summary is not a legally binding instrument which can form the basis of a legal challenge. The IFMP can be modified at any time and does not fetter the Minister's discretionary powers set out in the Fisheries Act. The Minister can, for reasons of conservation or for any other valid reasons, modify any provision of the IFMP in accordance with the powers granted pursuant to the Fisheries Act.
Where DFO is responsible for implementing obligations under land claims agreements, the IFMP will be implemented in a manner consistent with these obligations. In the event that an IFMP is inconsistent with obligations under land claims agreements, the provisions of the land claims agreements will prevail to the extent of the inconsistency.
Kevin Anderson
Regional Director, Fisheries Management
Newfoundland and Labrador Region
General Overview/Introduction, including map
The integrated fisheries management plan (IFMP) is used to provide direction in the management of the Yellowtail Flounder stock in NAFO Division 3LNO. This stock is adjacent to Newfoundland and Labrador and has been very important to the economy of the province of Newfoundland and Labrador. It has provided a livelihood to many fish harvesters and plant workers as well as an economic base for communities and businesses in the processing and service sectors of the fishery. The long term sustainability of this stock is vital to balancing the needs of today's stakeholders with those of future generations.
Figure 1: Map of the Northwest Atlantic Fisheries Management Divisions
3LNO Yellowtail is managed by the Northwest Atlantic Fisheries Organization (NAFO). It is considered a straddling stock as it occurs both inside the Canadian Exclusive Economic Zone (EEZ), and the NAFO Regulatory Area (NRA) beyond Canada's 200 mile limit. 97.5% of the annual Total Allowable Catch (TAC) is assigned to Canada under the NAFO quota sharing key. A small portion of the TAC (2.5%) is allocated to other NAFO contracting parties. The limited foreign fishing activity takes place in the NAFO Regulatory Area (NRA) outside Canada's Exclusive Economic Zone (EEZ). Two percent is allocated to France (St. Pierre et Miquelon) with the remaining 0.5% divided between the remaining NAFO Contracting Parties.
3LNO Yellowtail Flounder is fished in offshore areas by vessels greater than 30.48m in length using bottom trawl mobile gear. The Canadian share of the TAC is divided between six enterprises, each with an enterprise allocation (EA). 3LNO Yellowtail is solely a commercial directed fishery. There is no recreational or Aboriginal Food, Social, and Ceremonial activity.
Stock Assessment, Science & Traditional Knowledge
Stock Assessment:
Yellowtail flounder in NAFO Divisions 3LNO are assessed at the annual June meeting of the NAFO Scientific Council, on a 2 year schedule. The last full assessment of the stock was in 2011. This stock has been assessed using a non-equilibrium surplus production model (ASPIC; version 5.33). The accepted model formulation for 2011 was: Catch data (1965-2010, with catch set to the TAC in the current assessment year), Russian spring surveys (1984-91), Canadian spring (Yankee) surveys (1971-82), Canadian spring (1984-2010 omitting 2006) surveys, Canadian autumn (1990-2010) surveys and the Spanish spring (1995-2010) surveys. Stock distribution information was also available from Canadian surveys. Assessment results indicated that the stock was above Bmsy and fishing mortality was below Fmsy and are presented in the complete IFMP.
Precautionary Approach (PA):
Scientific Council considers that 30% Bmsy is a suitable limit reference point (Blim) for stocks where a production model is used. The last assessment results indicated that the stock was below Blim from 1993 to 1995, and then increased rapidly during and after the moratorium, exceeding Bmsy from 1999 onward. At the last assessment, the risk of the stock being below Blim = 30% Bmsy was approximately zero (Fig. 12.9 in Appendix 1 of IFMP).
Harvest Control Rules adopted by Canada reflect NAFO Scientific Council advice for this stock and have in part formed the basis of Canadian positions and subsequent NAFO decisions related to establishment of the TAC. They are compliant with the NAFO Precautionary Approach Framework which guides the setting of TAC's within that decision-making forum. Further review of these Harvest Control Rules will continue within the NAFO context and may lead to consideration of a proposal to NAFO for adoption.
Economic, Social, Cultural Importance
The directed Yellowtail Flounder fishery is an offshore (>100' vessels) fishery, with a very small amount of by-catch landed by <65' vessels. The >100' fleet accounted for 99.98% of the total landed quantity of approximately 8,000 mt in the 3LNO fishery during 2010. For the period 2000 to 2009, the average landed quantity for yellowtail flounder in the Newfoundland and Labrador Region was 9,027 metric tonnes. Industry issues in 2006-07 resulted in a dramatic decrease in landings for those years. Factoring out these two outlier years, the average annual quantity landed was 10,795 metric tonnes. The decline in catch for 2009 was related to economic conditions.
3LNO Yellowtail Flounder fishery in 2010:
The directed fishery for Yellowtail Flounder in Newfoundland and Labrador Region occurs only in NAFO Divisions 3LNO. In 2010 there were 8,072 metric tonnes landed in the 3LNO fishery, which represented about 11.2% of the total quantity of all species landed in these NAFO Divisions (72,305 MTs), and 2.5% of the regional total (324,619 MTs) based on the data from DFO's Catch and Effort database. Factoring out any outlier years, the average annual quantity landed between 2000 and 2010 was 10,795 metric tonnes. 
Shared Stewardship Arrangements
DFO recognizes the need to manage Canada's fisheries and oceans using an ecosystem approach, thus DFO is leading the development of integrated oceans management plans. Linking Integrated Ocean management plans with Integrated Fisheries management plans will allow for the combining of fisheries and non-fisheries related uses of Canada's oceans. Embedding fisheries management, as far as feasible within the broader ecosystem approach will help to minimize resource conflicts and achieve sustainable management.

While DFO is just beginning to explore the opportunities for better connecting fisheries management plans and integrated oceans management plans, aligning the two will support evidence based resource use and fisheries management decisions, made with input from multiple interests, including commercial fisheries and other stakeholder groups.
Governance Process
The NAFO Convention (https://www.nafo.int/About-us) provides the authority for NAFO's Fisheries Commission to determine the annual quota and allocate this quota to Contracting Parties in accordance with the NAFO Quota Table. As a NAFO managed stock, the management measures for Yellowtail flounder are defined by the NAFO Conservation and Enforcement Measures (NCEM). These measures provide the regulatory framework for Contacting Party vessels' when fishing yellowtail in the NAFO Regulatory Area. (https://www.nafo.int/Fisheries).
Guidance for Canadian participants in this fishery is outlined in an annual Conservation Harvesting Plan, available as Appendix 2 of the complete IFMP.
Access and Allocations
Canadian Enterprise Allocations – 3LNO Yellowtail Flounder

| Company | Percentage Share of Canadian TAC |
| --- | --- |
| Ocean Choice International (OCI) | 0.25 |
| Quota Holdco | 90.82 |
| Newfoundland and Labrador Industrial Development Corporation (NLIDC) | 5.86 |
| Mersey Seafoods | 0.85 |
| Clearwater Seafoods | 0.67 |
| Harbor Grace Shrimp Company | 1.38 |
| Les Pêches Hauturières de Lamèque Ltée | 0.17 |
The Minister can, for reasons of conservation or for any other any other valid reasons, modify access, allocations and sharing arrangements outlined in this IFMP in accordance with the powers granted pursuant to the Fisheries Act.
Management of the Fishery
#
Management Issue
Objectives
Management Measure
1
Conservation and Sustainable Harvest


promote the sustainable utilization of the 3LNO yellowtail resource
mitigate the impacts on other species, habitat, and the ecosystem
work within resource management constraints to promote harvest levels for a stable industry

Utilize a precautionary approach framework to set exploitation rates.


Manage Activity in Ecologically sensitive areas.


Promote development of sustainable fishing practices


Effective Monitoring and Surveillance

Timely Science surveys
Utilize indicators of stock and fishery change.

Control fishing mortality with annual TAC. Maintain 3O Coral Protection Zone.

Minimum 145mm mesh size, no discarding, 25% target for observer coverage

Vessel Monitoring Systems, Dockside Monitoring Program for landings, aerial and dockside surveillance

2
Benefits to Stakeholders


continued development of a commercially viable, self-sustaining fishery
Provide fair access and equitable resource sharing

No new access to the fishery.
Use criteria of adjacency, historical dependence and economic dependency when providing new allocations
Last in First Out principle when TAC declines
3
Co-management of Resource
Compliance Plan
The deployment of Conversation and Protection resources in the Newfoundland & Labrador Yellowtail flounder fishery is conducted in conjunction with the management plan objectives as well as in response to emerging issues. The mix of enforcement options available and overriding conservation objectives determine the level and type of enforcement activity. The enforcement work-planning process is designed to establish priorities based on management objectives and conservation concerns. The program is delivered through a balanced regulatory management and enforcement approach based on three pillars:
promotion of compliance through education and shared stewardship;
monitoring, control and surveillance activities; and,
management of major cases /special investigations in relation to complex compliance issues
Performance Review & Plan Enhancement
In order to determine if this Management Plan meets its goals, the following management, science and enforcement performance indicators may be reviewed annually.
Canadian Yellowtail Flounder quota not exceeded in any one year.
The stock remains in the healthy zone as outlined by the NAFO Precautionary Approach Framework.
Mitigation of non-target species by-catch achieved. In particular, maintaining the by-catch of 3LNO American Plaice, and 3NO Atlantic Cod within the limits established by NAFO.
High level of domestic fleet compliance maintained.
Fisheries and Oceans Canada Contact
For additional information on this IFMP Summary or to request an electronic version of the full IFMP, please contact:
Resource Manager – Groundfish
Fisheries and Oceans Canada
PO Box 5667
St. John's, NL A1C 5X1
Telephone: (709) 772-4418
Fax: (709) 772-3628
Report a problem or mistake on this page
Date modified: