Fisheries science: Data collection methods
Release date: December 2021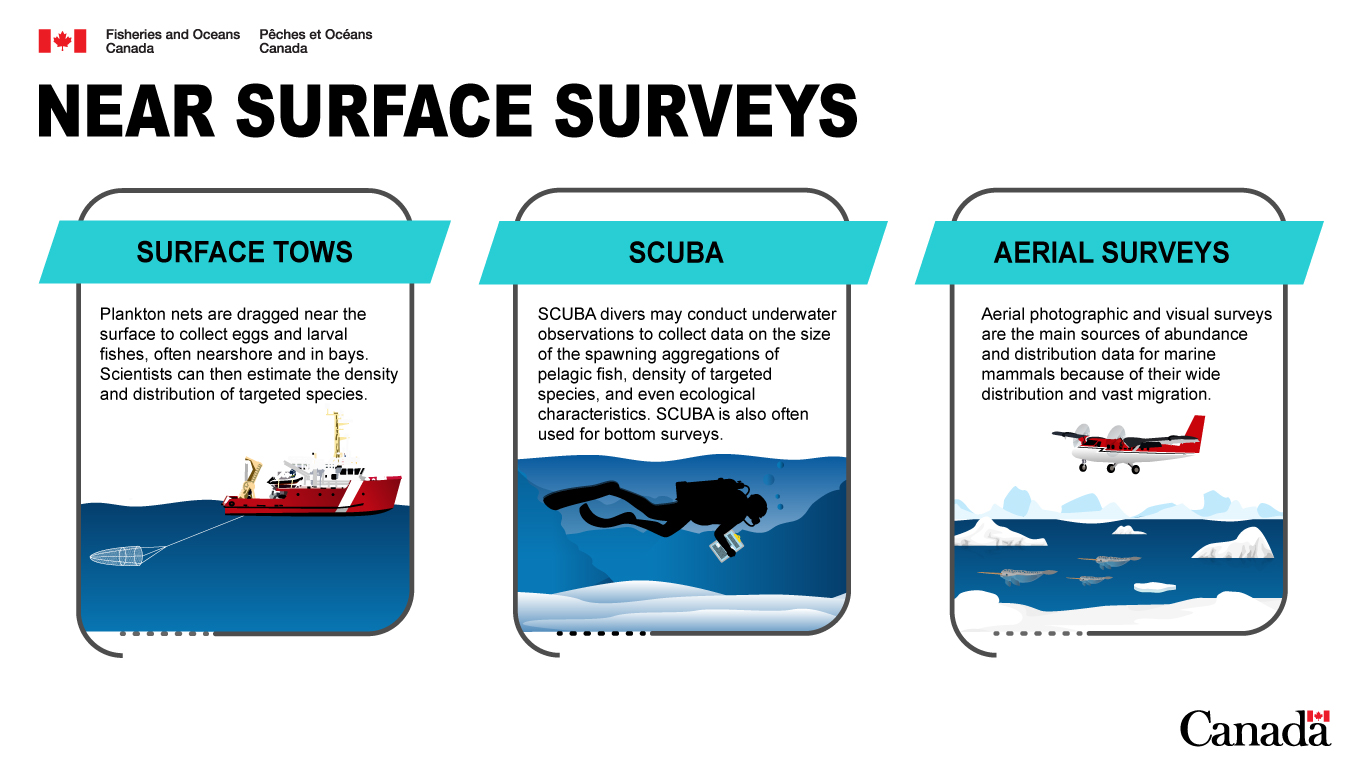 An infographic depicting survey methods that happen at or near the surface of the water.

Surface tows

Plankton nets are dragged near the surface to collect eggs and larval fishes, often nearshore and in bays. Scientists can then estimate the density and distribution of targeted species.

SCUBA

SCUBA divers may conduct underwater observations to collect data on the size of the spawning aggregations of pelagic fish, density of targeted species, and even ecological characteristics. SCUBA is also often used for bottom surveys.

Aerial surveys

Aerial photographic and visual surveys are the main sources of abundance and distribution data for marine mammals because of their wide distribution and vast migration.