May 2017 – Exploration of Hecate Strait and Queen Charlotte Sound Glass Sponge Reefs
About the Mission
On May 10, 2017 Fisheries and Oceans Canada and the University of Alberta scientists embarked on a 12-day collaborative mission to the Hecate Strait and Queen Charlotte Sound Glass Sponge Reefs Marine Protected Area onboard the Canadian Coast Guard Ship John P. Tully.
The goal of their mission was to gain a better understanding of the water filtration process and the feeding habits of these unique sponges thought to have gone extinct 40 million years ago.
From 200 meters below the ocean's surface, a team of scientists livestreamed the dives from a remotely operated submersible known as ROPOS.
This mission supports the management and monitoring development plan for Canada's newest MPA.
About the Area
Glass sponge reefs are unique to the Pacific Coast of Canada and the US". Beyond Hecate, glass sponge reefs are also found in Portland Canal, Chatham Sound, and the Strait of Georgia and Howe Sound.
The Research Team
Fisheries and Oceans Canada
University of Alberta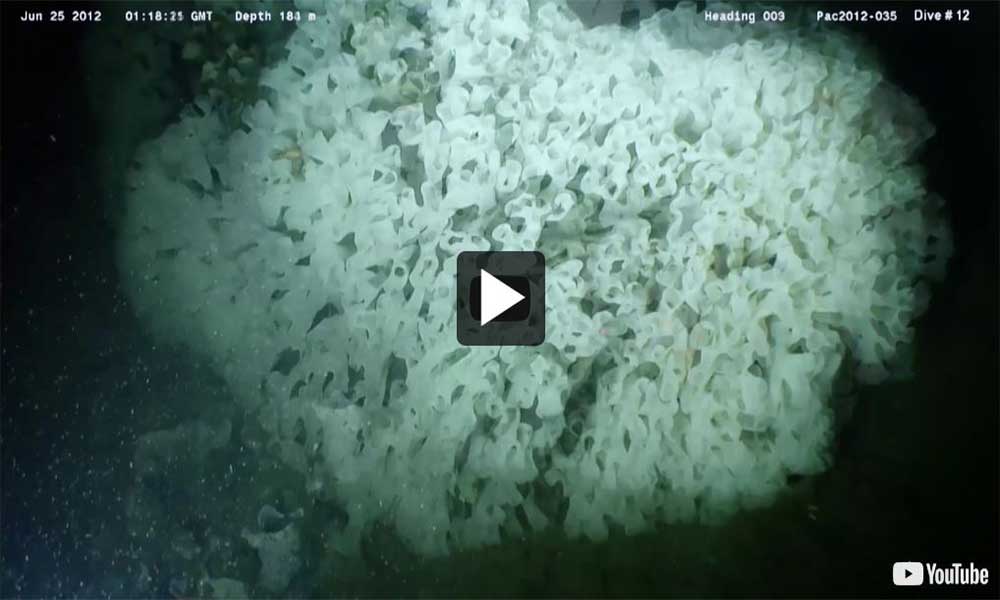 The area is made up of 4 distinct reefs, estimated to be 9,000 years old.
Glass sponge reefs provide vital water filtration services to the marine environment, while serving as a refuge and habitat for a wide range of aquatic species.
In less than one minute, a small glass sponge reef can filter enough water to fill an Olympic size swimming pool.
Glass sponge reefs can reach heights equivalent to an 8 storey building although much of the structure is naturally buried under the sediment.
Date modified: