The Role of the Provincial and Territorial Governments in the Oceans Sector
Table of Contents
Foreword by the Minister of Fisheries and Oceans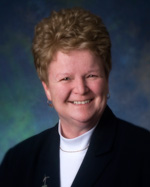 As the lead federal Minister responsible for the management of our oceans, I am pleased to release this catalogue of oceans-related responsibilities and activities that are carried out by the provincial and territorial governments of Canada.
The provincial and territorial governments have provided the material in this document to give Canadians easy access, under one cover, to the various roles they play within Canada's oceans sector. Even though the individual details of each activity are beyond the scope of this work, the paper is intended to provide the reader with a broad understanding of the total oceans program. It is a companion piece to The Role of the Canadian Government in the Oceans Sector.
Oceans have never been more important to our economic, social and environmental well-being. Fisheries and Oceans Canada — and indeed the whole of the federal government — is enthusiastic about the opportunities for the cooperative implementation and advancement of Canada's Oceans Strategy with our provincial and territorial partners. They have played, and will continue to play, an important role in the sustainable development of our oceans.
I hope that this paper will help to build on the enthusiasm that exists in the oceans community. I also hope that you will take the opportunity to browse the Department's Web site to learn more about the activities and opportunities that we appreciate as a maritime nation.

The Honourable Gail Shea,
Minister of Fisheries and Oceans
---
Introduction
This report is an update of the Role of the Provincial and Territorial Governments in the Oceans Sector, first published in 1997. For the oceans-minded individual, it provides a snapshot of the scale and scope of each jurisdiction's ocean-related activities as reported by them. For policy makers and students of Canada's Parliamentary process, this document is intended to contribute a broader understanding of the Canadian legislative framework that is required for the management of oceans and coastal activities. This document is a companion piece to the updated document The Role of the Canadian Government in the Oceans Sector.
This document is a compilation of information collected from individual provinces and territories. It reflects significant changes that have occurred since 1997, including the continued growth of aquaculture, the decline and emergence of certain fisheries, the creation of Nunavut, the promulgation of the Yukon Act (2002), the increasing public focus on climate change and heightened security concerns.
All provinces with marine boundaries were invited to participate in this project. This report covers those that chose to participate.
Date modified: