Oceans Action Plan
Table of Contents
Health of the Oceans
Healthy and productive ocean ecosystems are the foundation for all ocean and marine resource management actions. However, all indicators point to the reality that the health and quality of the marine environment are at risk or declining. There are:
major declines in some fish stocks and greater stock fluctuations;
fundamental changes in the structure of marine-ecosystems, especially in the upper layers of the food web;
shifts in major oceanographic drivers due to climate change;
persistent introduction of pollutants and invasive species;
increasing numbers of marine species-at-risk;
measurable habitat alteration and degradation;
contamination of traditionally harvested resources; and,
declining biodiversity and productivity.
The illegal discharge of ship-generated oil waste continues to create serious problems affecting numerous populations of marine birds on both eastern and western coasts of Canada. Over 100 ship-based oil pollution incidents are reported each year and many more are missed. Improved surveillance is necessary to combat this issue.
While the challenges are many, there are solutions to deal with these problems. Scientists and oceans managers around the world are in agreement that we need a greater commitment to: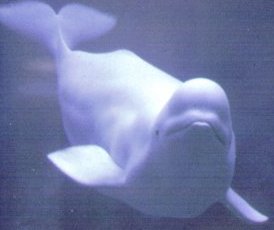 stronger ecosystem-based science to look at the interactions among the diverse parts that make up the natural world, as well as scientific advice to turn information and research results into definitive action;
deployment of modern technology to support oceans understanding and awareness, and monitoring and management regionally and nationally;
integrated planning amongst oceans users based on clear, well-understood and shared ecosystem objectives;
effective regulatory measures to protect the oceans resources against over-harvest, as well as environmental degradation; and,
protection measures, especially the designation of marine protected areas in the ocean to protect the most important, productive and biologically diverse areas and vulnerable species.
Canada has already made a significant investment in the marine environment through improvements in the management and regulation of the fisheries, understanding large scale oceanographic processes and ensuring safe navigation through our waters. We have a starting base of knowledge about sensitive areas and species, and more needs to be done.
Date modified: