The Role of the Canadian Government in the Oceans Sector
Table of Contents
Foreword by the Minister of Fisheries and Oceans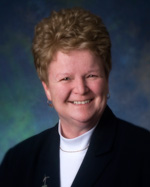 As the lead federal Minister responsible for the management of our oceans, I am pleased to release this catalogue of federal activities in the oceans sector.
The purpose of the document is to provide Canadians with easy access, under one cover, to information about the various roles the federal government plays within Canada's oceans sector. Although the individual details of each federal activity are beyond the scope of this work, the paper is intended to provide the reader with a broad understanding of the total federal oceans program.
So much has happened in the oceans sector since the first time this document was published, in 1997. Canada's Oceans Act — a world first in comprehensive legislation for oceans management — was new in 1997. Since then, we have developed Canada's Oceans Strategy, Canada's Oceans Action Plan and a number of Health of the Oceans Initiatives.
Another difference from 1997 is that all this information is available on the worldwide Web. I hope that you will browse the Department's Web site to learn more about the activities and opportunities that we appreciate as a maritime nation. A companion piece to this document, Role of the Provincial and Territorial Governments in the Oceans Sector, is available on this Web site.

The Honourable Gail Shea,
Minister of Fisheries and Oceans
---
Date modified: