Sustainable Fish and Seafood
Featured Videos
Did you know?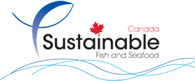 Fish and seafood is Canada's second largest food export, second only to wheat.
Canada exported $4.4 billion in fish and seafood in 2013.
Approximately 85% of all fish and seafood landed by Canadian harvesters is exported.
Canada's five most valuable exports by species in 2013 were lobster, snow/queen crab, Atlantic salmon, shrimp and scallops.
The aquaculture industry generates over $1 billion in GDP.
Aquaculture is the fastest growing food production activity in the world.
Lobster remains Canada's top export species in terms of value, with 2013 exports of nearly $1.17 billion.
Approximately 80,000 Canadians make their living directly from fishing and fishing related activities. The aquaculture industry provides another 14,500 jobs.

Canada is a world leader in the sustainable management of fisheries and aquaculture.
DFO is responsible for providing Canadians with sustainable fisheries and sustainable aquaculture, and healthy and productive aquatic ecosystems. Consumers can be confident that Canada has a robust system and will continue to improve its management of fisheries and aquaculture operations to ensure sustainable seafood today and in the future.
Defining Sustainability
Sustainable fisheries and aquaculture means the harvesting and farming of fish stocks in a manner that meets the needs of the present without compromising the ability of future generations to meet their own needs.
Canada's Wild Fisheries: Facts and Figures
Aquaculture Canada: Facts and Figures
Aquaculture is a vital and growing industry in Canada. And with this growth comes responsibility. Learn more about how we've fostered an aquaculture industry, with science as the backbone of everything we do, that is sustainable not just now but for future generations. Read about why sustainability matters and learn how it informs everything we do.
Read about the sustainable industry and management of Canada's fisheries:
Date Modified:

2014-03-10